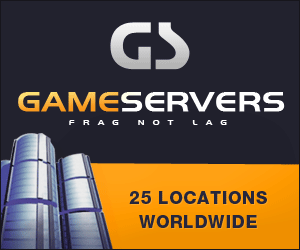 CHRIS DUNCAN
Associated Press
HOUSTON -
It took some time for Rutgers to get over squandering its chance to reach the Bowl Championship Series.
Recovered and refocused, the Scarlet Knights (10-2) say they have plenty of incentive to beat Kansas State (7-5) in Thursday's Texas Bowl - specifically, earning the first postseason victory in the program's 137 mostly forgettable years.
"What happened is gone now," said running back Ray Rice, the nation's fourth-leading rusher. "We have this bowl game and we're trying to accomplish what our school has never accomplished. That's big motivation."
Their season has already been one to remember.
The Scarlet Knights, who went 1-11 in 2002, won their first nine games, including a 28-25 win over then-No. 3 Louisville. The nationally televised upset was Rutgers' first over a top-five opponent and earned the school its first top-10 ranking.
The Knights lost to Cincinnati on Nov. 18, then beat Syracuse to reach 10 wins for the second time in the school history.
Rutgers needed to beat West Virginia on Dec. 2 to grab the Big East's automatic berth in the BCS, but lost 41-39 in triple overtime.
Quarterback Mike Teel said the timing of the loss made it tougher to take. With no games left to play until the bowl, the Knights had nothing to do but stew over the lost opportunity.
"If you were to play a game the following week, you've got to come back and by Monday, you've started preparing for another team," Teel said. "But when you have a long layoff like this, you have an extra week or so where you just watch tape and go over it again. It kind of lingers a little longer."
Now the focus is keeping the program moving forward, starting with Thursday's game.
"It all just continues to help us, step-by-step, get where we need to go," he said. "And still this school has never won a bowl game, so we have that opportunity in front of us to make history."
While Rutgers is trying to establish a tradition, the Wildcats are trying to restore one.
Kansas State is making its 12th bowl appearance in the last 14 years, but its first since the 2003 season, when the Wildcats lost to Ohio State in the Fiesta Bowl.
Kansas State went 9-13 over the next two seasons, and coach Bill Snyder retired. The school hired Ron Prince, a Junction City, Kan., native and Virginia's former offensive coordinator to replace Snyder.
The Wildcats lost four of five in the middle of this season, then won three in a row, including a 45-42 upset of Texas.
While Prince acknowledges reaching a bowl game was a goal, he said his first season fell short of what he envisioned.
"Expectations? No, we didn't exceed them at all," Prince said. "We had a nice season to this point, we did some nice things. I'm very pleased with how the players have been very diligent.
"We finished second in the (Big 12) North," he said. "That was a step for us, but that's really not the step that makes things memorable and that's what we're trying to do."
Freshman quarterback Josh Freeman, who replaced senior Dylan Meier in October, threw for 269 yards and three touchdowns in the upset of then-No. 4 Texas. A week later, Freeman fumbled three times and threw three interceptions in a 39-20 loss to Kansas.
Prince said the bowl preparation has given Freeman valuable extra time to learn from the bad performance and get his confidence back.
"It's a teachable moment," Prince said. "If you do a good job of understanding why it happened and how, you can change things and make sure it doesn't happen again. I really feel like we've moved toward that with him in this bowl period."
Though Rutgers has only played in three bowls in its history, the Scarlet Knights will have the experience edge on Thursday. They played in a bowl game last year, losing to Arizona State in the Insight Bowl.
"We don't have a lot of veteran players who've played in the postseason," Prince said. "What we need to do a really good job of is educate our players on how to go to another city, how to set up shop for four or five days, how to practice.
"It's not the same as a typical road game."