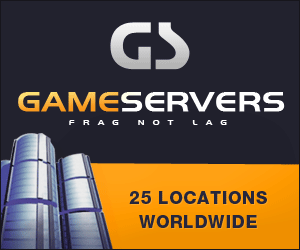 Washington Times
March 6, 2007
Pg. 1
Replacement of treaty unlikely

By Nicholas Kralev, Washington Times
The Bush administration has rebuffed Russian overtures to negotiate a legally binding replacement of the 1991 START I treaty that reduced the two countries' strategic nuclear forces but is set to expire in 2009, U.S. and Russian officials said yesterday.
An expert-level meeting between the former enemies to discuss options after the treaty's expiration is expected to take place as soon as this month, but their differences are not likely to be resolved, the officials said.
While the Russians insist on a legally binding agreement, the Americans have focused on "transparency and confidence-building measures" that would still allow both sides to verify each others' arsenals and capabilities.
"We are not going to engage in Cold War-style arms control," said Robert Joseph, former undersecretary of state for arms control and international security. "We don't want to make nuclear warheads the currency of our relationship with Russia. Issues like cooperation on combating nuclear terrorism are much more important today."
Nuclear and arms control experts said the significance of the Strategic Arms Reduction Treaty (START) goes beyond its disarmament goals. It provides the only mutual verification mechanism, which is also relied upon by the 2002 Strategic Offensive Reductions Treaty (SORT).
"Without a verification regime, we'd be dependent on satellites and human intelligence to assess the Russian arsenal," said Daryl Kimball, executive director of the Arms Control Association. "That would lead to further mistrust and mutual suspicion."
Mr. Joseph said the United States is not opposed to copying from START measures such as site visits in any new agreement, but the way they are implemented should be different from the treaty's verification regime, which reflects the realities of the 1980s.
Russian President Vladimir Putin complained last year about what he called a "stagnation in the area of disarmament," blaming the Bush administration, which has been accused of walking away from international treaties.
"We propose to our American partners that we launch negotiations to replace the START I," Mr. Putin said in June.
Russian Foreign Minister Sergey Lavrov said last month that President Bush and Mr. Putin agreed during the Group of Eight summit in St. Petersburg in July to "start a specific discussion about the fate of our strategic stability treaties."
"We need a subject-specific discussion about how these lethal weapons can be contained on the basis of mutual trust and a balance of forces and interests," Mr. Lavrov told the newspaper Rossiiskaya Gazeta.
"We don't want a discussion reduced to the idea that, since we are no longer opponents, there is no need for us to restrain each other," he said. "That's not the right approach. Actually, it carries the risk of generating the same old arms race, since neither of us is likely to want to lag behind too much."
Russian officials said that Mr. Joseph resisted expert-level talks and preferred "strategic political discussions."
Mr. Joseph, who resigned last month, said he wanted to "get the policy framework right" so the experts know the objective of their negotiations. He noted that there was little contention as those decisions were being made within the Bush administration and expressed certainty that the U.S. position on the issue will not change.
U.S. and Russian officials said that Mr. Joseph and Russian Deputy Foreign Minister Sergey Kislyak decided to hold an expert-level session this month during their last meetings in late January and early February.
START I, signed by President George Bush in 1991, obliged Moscow and Washington to cut their deployed strategic nuclear forces of about 10,000 warheads apiece down to 6,000 each. The treaty can be extended, but either side must notify the other one year before it expires on Dec. 5, 2009.
START II, which was negotiated in 1993, never entered into force because the U.S. Senate and the Russian parliament ratified two different versions. Moscow repudiated the accord a day after the June 13, 2002, U.S. withdrawal from the 1972 Anti-Ballistic Missile Treaty (ABM) that banned strategic missile defense systems.
To replace the ABM, the current Bush administration negotiated SORT, which obligated the United States and Russia to reduce their deployed offensive nuclear forces to 1,700 to 2,200 strategic warheads each by Dec. 31, 2012, when the accord expires.
Mr. Kimball said 2,200 warheads are "well beyond our defense requirements."