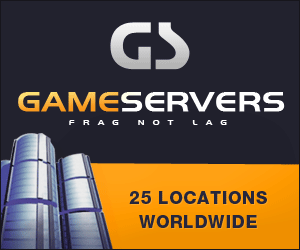 International Herald Tribune
May 2, 2008
News Analysis
By Judy Dempsey
BERLIN--Russia's decision to send 1,000 extra troops to Georgia's breakaway region of Abkhazia is part of the Kremlin's policy to thwart the ambitions of the small Caucasus country to join NATO, according to Georgia's foreign minister.
Foreign Minister David Bakradze, who last week started a major diplomatic offensive among NATO capitals in Europe, warned his German counterpart, Frank-Walter Steinmeier, last Friday about Russia's actions in Georgia.
Bakradze said Russia would do everything possible to stop his country from being offered a NATO membership action plan, or MAP, which would put the country on a fast track toward joining the U.S.-led military alliance when its foreign ministers meet in December.
Russia, too, is stepping up its campaign, both militarily and diplomatically, against Georgia's aspirations, NATO diplomats say.
During a meeting of German and Russian security experts last week in Schlangenbad, near Frankfurt, several Russians belonging to President Vladimir Putin's United Russia party made it clear that the Kremlin would not tolerate Georgia - and Ukraine, which is also hoping to be offered the MAP timetable - joining NATO.
The Berlin and Schlangenbad meetings were coincidental. Nevertheless, they showed that between now and December, Georgian and Russian officials would campaign hard in NATO capitals to influence the outcome of the foreign ministers' meeting.
That meeting has gained importance since the Bush administration failed at a NATO summit meeting in Bucharest last month to persuade Germany and France to offer Georgia and Ukraine the MAP there and then.
Chancellor Angela Merkel of Germany had strongly opposed the idea, saying the time was not right. Steinmeier said that Putin had to be soothed. Russia should not be pushed further into a corner after its humiliation over the U.S. and EU recognitions of Kosovo's independence from Serbia, he said.
In the end, neither Georgia nor Ukraine was offered the MAP in Bucharest. But rather than bow to Russian pressure, NATO leaders agreed that one day both countries would join the alliance. The MAP issue would be revisited in December.
"It was a strange outcome," Bakradze said in an interview. "We were offered NATO membership without even starting negotiations. But Russia will now do everything to stop us from being offered MAP, and therefore joining NATO."
Putin took his first actions against Georgia's Euro-Atlantic agenda in 2004 after the bloodless "Rose Revolution" in Georgia, in which the president at the time, Eduard Shevardnadze, and his regime were replaced by a pro-Western leadership under Mikheil Saakashvili.
Saakashvili has made NATO membership the priority of Georgia's foreign and security policy, as well as seeking closer relations with the European Union.
He made changes in the military and security services and began taking steps against endemic corruption.
Russia, in the meantime, imposed an economic blockade against Georgia, expelled Georgians from Moscow and tried to take over the country's energy network.
Above all, the Kremlin stepped up its support for the breakaway regions of Abkhazia and South Ossetia. These are constitutionally part of Georgia, but since the early 1990s, following the breakup of the Soviet Union, they have become caught up in regional power games between Russia and Georgia.
Bakradze says the continuing instability in Abkhazia and South Ossetia suits Putin, and indeed even some NATO countries hold that Georgia must regain full control of its territory before being offered the MAP. That is what the Georgians are trying to do.
Last month, just before the NATO summit meeting, Saakashvili presented a new peace plan in which Abkhazia would be offered a wide degree of autonomy. The vice president of Georgia would be an Abkhazian, and there would be guaranteed representation of Abkhazians in the Parliament, the ministries and local government.
But the Russian-backed leadership in Abkhazia and South Ossetia rejected the plan out of hand. Then last month Russia ordered its officials to step up ties with the separatists in the two regions, claiming they were needed for the welfare of the people living there.
Two weeks later, Russia was accused of shooting down an unmanned Georgian aircraft.
This week, the Russian foreign minister, Sergey Lavrov, who was meeting with his EU counterparts in Luxembourg, said Moscow would increase its peacekeeping forces in Abkhazia and South Ossetia. He said Russia had proof that Georgia was ready to attack those regions.
Given the growing tension in the region, German diplomats, including Steinmeier, say it is not in Europe's interests to talk about bringing Georgia or Ukraine into NATO if it means spoiling the relationship with Russia. They add that geopolitically and economically Russia is much more important than Georgia.
Some NATO officials agree. But Russia's recent actions have not deterred NATO countries from closing ranks about Georgia.
The alliance's secretary general, Jaap de Hoop Scheffer, has criticized Russia's recent actions against Georgia. He has also told Moscow that countries that have joined NATO and the EU contribute to the stability of the region, rather than undermining it.
Putin and his advisers see things differently. Now that the Baltic states, Poland and other former Warsaw Pact countries are in NATO and the EU, Russian diplomats say, they have become more confident and anti-Russian, and want both organizations to strike harder bargains with Moscow as the price to be paid for a better relationship with both.
For example, Lithuania, an EU and NATO member, this week blocked the start of new EU-Russian partnership negotiations until it obtained assurances that Russia would not disrupt its energy supplies.
Russia fears that Georgia and Ukraine's joining NATO would lead to more of the same. And besides stretching the Euro-Atlantic umbrella to countries that were deep within the former Soviet Union, it would signal the end of Russia's influence in what was once part of its empire.
Bakradze says Georgia's relationship with NATO should not be sacrificed because of Russia. "This is about defending principles," he said. "If you give in now to Russia and accept that what it is doing in Abkhazia and South Ossetia amounts to annexation, where will it stop?"
Over the next few months, these power games could become extremely dangerous, with diplomats warning that the already-fragile Caucasus region could slip into war. In that case, they say, NATO would be well-advised to decide without delay what its real intentions are toward Georgia and Ukraine. With Russia sending more troops to the region, waiting until December could be too late.
NATO steps up protests
The North Atlantic Treaty Organization has escalated its protests over Russian policy toward Abkhazia, accusing Moscow of stirring tensions by announcing plans to increase the number of Russian soldiers there, Stephen Castle reported from Brussels.
Ambassadors of the 26-nation alliance confronted Russia's envoy, Dmitry Rogozin, at a meeting Wednesday in Brussels. "There was a clear and sometimes sharp exchange of views, and no meeting of minds," said James Appathurai, a NATO spokesman.
"The decision to send more troops to Abkhazia does not contribute to stability, but undermines it," he said, adding that the alliance was unanimous in its support for Georgia's territorial integrity.
Appathurai said that an increase in Russian forces without the agreement of Georgia would break an agreement reached in 1994. The European Union's foreign policy chief, Javier Solana, said Tuesday that, even if the increase in troops was within permitted limits, it gave the impression that tension was increasing.