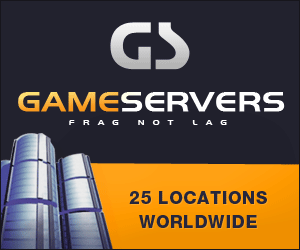 While we still don't know whether it will be Putin or Medvedev or both running for President in 2012, which of them will matters little, since if either runs and wins, the Tandem stays for another 6 years regardless
Quote:
Russian Prime Minister Vladimir Putin said on Wednesday that he and President Dmitry Medvedev do not exclude the possibility of joining the presidential race in 2012.
There has been vast speculation about Putin and Medvedev's plans for 2012. Medvedev, an ally of Putin, was put forward as a presidential candidate in 2008 because Putin could not run for a third consecutive presidential term. The situation has changed and the two allies might end up in a face-off at the elections.
"Neither me nor Dmitry... have ruled this out that each of us could be a candidate in the race," Putin told reporters. "We will proceed from the real situation closer to the elections."
He said the decision would have to be made at some point but it was too early now.
"If we make any erroneous indications now, half of the administration and over a half of the government would stop working in anticipation of some kind of changes," the premier said.
"Everyone must sit at his desk day in and day out and 'hoe their field' like St. Francis," Putin said. "We have 143 million people in our country, and cannot afford any disruptions."
He said this was his piece of mind and he wanted to pass it to his colleagues in the government.
MOSCOW, April 13 (RIA Novosti)
http://en.rian.ru/russia/20110413/163516519.html
So, Putin says he may run. And Medvedev who was in Hainan for the BRICS summit (it's Brazil, Russian, India, China,
South Africa
now, by the way) was interviewed by a Chinese reporter who asked him if he will run in 2012, and he said he'll make a decision soon
Quote:
MOSCOW - Russian President Dmitry Medvedev will decide soon whether to run for re-election in 2012, local news agencies reported, citing an interview the president gave to Chinese news media.
"I don't rule out that I will run for a new term as president. The decision will be taken in the short term, because, as you probably know, less than a year is left," Medvedev is quoted as saying ahead of the summit in China this week, Interfax news agency reported.
http://www.nasdaq.com/aspx/stock-mar...ion-bid-report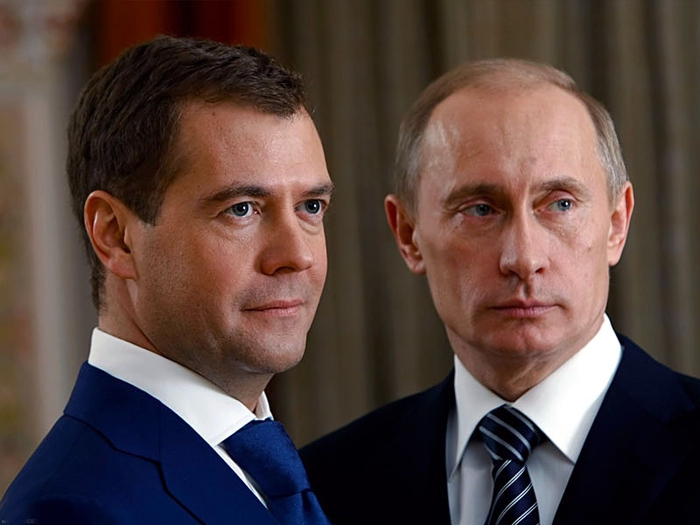 Who will it be?
Another thing, about how democratic Russia is, in the media here, no other candidates are even discussed, at least yet.
So, I will do that for them.
First.
Gennady Zyuganov
General-Secretary of the Communist Party of Russian Federation, number two by seats and main opposition party in the Duma
http://en.wikipedia.org/wiki/Gennady_Zyuganov
Vladimir Zhirinovsky
Head of Liberal-Democratic Party (also known as KGB Party, as founded by "former" agents and officers of the fine organization who still make up a large percentage of its membership), 3d in the Duma
http://en.wikipedia.org/wiki/Vladimir_Zhirinovsky
Those two naturally run as 'other two' in every election.
Then, there are the possible 'dark horses', those whom the Kremlin does not have any sort of understanding with, whom it fears
Eduard Limonov is one
68 years old. Married, two children, Bogdan and Aleksandra.
Leader of (banned) National Bolshevik Party.
Has enormous youth support. Aware of and uses his physical likeness to Lev Trotsky to win over his audiences. Great orator.
http://en.wikipedia.org/wiki/Eduard_Limonov
Says he intends to go for President in 2012
http://www.mosgorteplo.com/en/a2978.html
Millions of young boys and girls in schools across Russia joined the underground National Bolshevik movement back in the early and mid-2000s. In 2012, many of those will turn 18 and become eligible to vote.
he NBP is quite clear what they want
RUSSIA WITHOUT PUTIN
If they rig the election again, these guys will take it to the streets, just like in Egypt.
Recently stormed a army conscription office in Moscow and held it for a couple hours, demanded no more forced military service
And a couple years back, a large group of young National Bolsheviks landed on Damansky island on Amur river, protesting its being ceded to China in a new border agreement (that finally divided the islands after centuries of disputes). They were arrested by Chinese border guards and handed off to Russian police on our side of the border, hopefully that will be that.
National Bolshevism has a lot of influence here though. Their website,
http://nazbol.ru/
the government cannot shut down, as they keep jumping from proxy server to proxy server to avoid detection. It is regularly visited by many thousands of users.
Their newspaper, Limonka, though banned in 2002, is regularly published illegally online (
http://limonka.nbp-info.com/
) and copies are mass printed in underground typographies and sneaked into schools and higher education facilities (colleges, universities)
They are like our version of America's Tea Party, I guess. Only, for young people. If they should take over, Russia will sharply move away from the West. Their ideology is Communism mixed with Fascism and Russian nationalism.