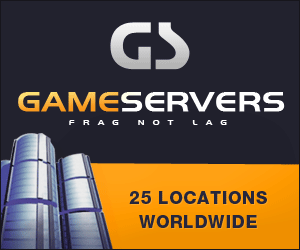 USA Today
April 1, 2008
Pg. 7
Moscow objects to several issues before alliance

By Richard Wolf, USA Today
KIEV, Ukraine — When the United States and 25 other members of the NATO alliance meet in Bucharest this week to debate matters of war and peace, Russia will be at the center of nearly all the major issues facing the European-based defense organization.
•Two former Soviet republics, Georgia and Ukraine, seek "membership action plans," a key step toward joining NATO. President Bush is firmly on their side. Russia is adamantly opposed.
•Poland and the Czech Republic are negotiating to host U.S. missile-defense systems Bush says would be geared toward intercepting attacks from Iran or elsewhere in the Middle East. Russia is opposed.
Although not a NATO member, Russia also has voiced objections on issues ranging from the war in Iraq to Kosovo's declaration of independence from Serbia. Outgoing President Vladimir Putin is to make his positions clear in Bucharest.
Bush, who arrived here late Monday night with first lady Laura Bush, will meet today with Ukrainian President Victor Yushchenko before the NATO summit starts Wednesday.
This was to be a week in which Bush, another outgoing president, pushed his freedom-and-democracy agenda ever eastward at the NATO summit. Now he'll go even farther east — to Sochi, Russia, where he and Putin will try to hash out their differences Sunday.
"There may be an opportunity here to … resolve some outstanding issues so that the relationship is in good shape to be handed over to their two respective successors," White House national security adviser Stephen Hadley says.
Same points of contention
It's a relationship cemented before 9/11. When Bush and Putin first met, "I looked the man in the eye. I was able to get a sense of his soul," Bush said at the time. Last year, they fished together off the coast of Maine. But for all that time, they have agreed to disagree about the same issues — principally missile defense and NATO expansion.
Russia is suspicious that it's the intended target of the missile interceptors and radar to be placed in Poland and the Czech Republic, despite U.S. protestations that Russian missiles could easily overwhelm the system.
Russia also objects to allowing Georgia and Ukraine, both on its borders, to join NATO.
Ukrainian demonstrators waving communist flags rallied against joining NATO on Monday in Kiev, which was the seat of the first Russian state and has major historical significance to Russia.
"Putin is confident in the weight of Russia's arguments on these issues," Dmitry Rogozin, Russia's ambassador to NATO, said in an advertising supplement to
The Washington Post
last week. "I don't think there are any hotheads in the alliance who would like to see political destabilization in Europe."
Janusz Bugajski, director of the Center for Strategic and International Studies' New European Democracies Project, says Russia's threat of political and economic repercussions amounts to "strategic blackmail." Russia supplies natural gas to much of Europe.
A path toward NATO membership for Ukraine and Georgia, Bugajski says, "undercuts Moscow's strategy to bring its former satellites back within the Russian sphere of dominance."
Shoring up relationship
Both presidents have little to lose by seeking to patch their differences in the foothills of the Caucasus Mountains this weekend.
"The last year or so has been a low point," says Philip Gordon, senior fellow at the Brookings Institution. "Relations are horrible. We're not agreeing on any of the big issues."
Bush would like to leave the U.S.-Russia relationship solid when he leaves office. "My strategy all along is to keep relations such that (Putin) will actually listen to what I have to say," Bush told foreign reporters last week on the eve of his trip. "So when you hear people say, 'George Bush has got good relations with Vladimir Putin,' there's a reason why."
Putin, who will hand his title to newly elected Dmitry Medvedev next month, "needs this summit to remind everybody he's the man," says James Goldgeier, former director of Russian affairs at the National Security Council under President Clinton.
Some analysts expect Bush and Putin to shake hands and emerge with a framework agreement on less contentious issues, such as controlling loose nuclear weapons and going after terrorists — what Charles Kupchan of the Council on Foreign Relations calls "low-hanging fruit." Russia has agreed to let NATO ship military supplies for Afghanistan across its territory.
"I don't expect there to be any bombshells," Kupchan says.