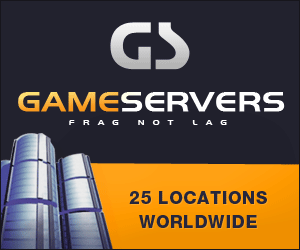 by Jim Mannion
WASHINGTON, Nov 15 (AFP) - US Defense Secretary Donald Rumsfeld warned
Tuesday against a precipitous withdrawal of US forces from Iraq even as the
US Senate demanded regular reports on progress in Iraq.
Rumsfeld refrained from criticizing the Republican-sponsored measure and
rebuffed suggestions that it signaled growing impatience over the situation
in Iraq even within his own party.
The United States wants to hand over responsibility to Iraqis as soon as
possible and leave, Rumsfeld said at a Pentagon news conference.
"But not in a manner that is precipitous, not in a manner that would inject
instability into the situation, and not in a manner that would suggest to a
terrorist that all he has to do is wait us out," he added.
"Because if they have their way to impose their medieval vision on that
country in that part of the world there would be an enormous price to pay,"
he said.
The Senate voted 79 to 19 earlier Tuesday to approve the amendment requiring
that the administration make regular progress reports on Iraq.
Senator John Warner of Virginia, the ammendment's Republican sponsor, said
it was intended to send a strong message to Iraqis that the United States
has done its share and now it was time for them to establish a formal
democracy.
An amendment sponsored by Senator Carl Levin, a Democrat, that called for a
timetable for the withdrawal of US forces in Iraq was rejected 40 to 58.
The action comes as polls show eroding public support for the war in Iraq.
According to a USA Today/CNN/Gallup poll published Tuesday, the president's
approval rating hit a record low of 37 percent.
Of those responding, 52 percent said the phrase "is honest and trustworthy"
does not apply to Bush. And 48 percent said they trust Bush less than they
trusted former president Bill Clinton.
Democrats have accused Bush of misleading the American people in making his
rationale for invading Iraq in late 2002 and early 2003, and pressed for
congressional probes into the administration's use of intelligence.
Before leaving for Japan Monday, Bush denounced the Democratic attacks as
"irresponsible".
Pressing the counter-attack, Rumsfeld opened his press conference with what
he said was the "actual history" that led to the US invasion.
He then cited pre-war quotes from former president Bill Clinton, former vice
president Al Gore, former secretary of state Madeleine Albright and others
highlighting the threat posed by Saddam Hussein.
Rumsfeld quoted Clinton's rationale for ordering military action against
Iraq in 1998 in which he warned that "left unchecked Saddam Hussein will use
these terrible weapons again."
Rumsfeld blamed "honest mistakes" for the error in the intelligence
presented by former Secretary of State Colin Powell at the United Nations to
make the case for war.
Bush based his decision to go to war on the same information that Clinton
the previous administration had, Rumsfeld said.
"And it seems to me that people who are willing to risk their lives need to
know the truth," he said.
"They need to understand that they are there based on decisions that were
made in good faith, by responsible people, and that this world is going to
be a lot better off with Saddam Hussein gone and with that country on a path
toward democracy," he said.