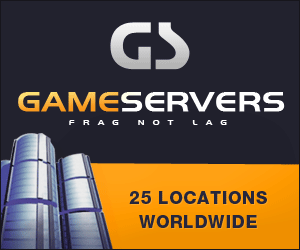 EDDIE PELLS
Associated Press
BEVERLY HILLS, Calif. -
They insist they are thrilled to be at the Rose Bowl. What the Michigan and USC players and coaches aren't so candid about is the fact that they'd gladly abdicate their spots in Monday's game and take the first bus to Arizona if they could play for the national title next week.
Sad to say, but that's what has become of the "Granddaddy Of 'Em All" this year. It's a very nice, but fundamentally meaningless exhibition - another piece of collateral damage from college football's quest to crown a champion while maintaining the framework of its anachronistic bowl system.
"It's like they try to change a spark plug every year and the engine needs to be overhauled," said Chris Fowler, an unapologetic critic of the current system, even though his job as with ESPN is to help promote this game.
To be fair, it should be a good game.
No. 3 Michigan (11-1) against No. 8 Southern California (10-2) is a traditional Pac-10 vs. Big Ten matchup between arguably the two best teams who won't be in Glendale, Ariz., next week playing for it all.
More than 100,000 will be on hand in Pasadena.
"When you see those mountains in the background, the Arroyo Seco, the pageantry, you know you have the opportunity to play in a very, very special game," Michigan coach Lloyd Carr said.
So special, in fact, that the coaches chafe at the very notion that anyone would question their motivation for the game.
"All the people in the media who ask, `Do you really want to play in this game?', you're nuts," USC coach Pete Carroll said. "You just don't get it. I know you have to ask that question, but the fact is, we're excited to play. That's really what's going on."
But what else is the media supposed to ask?
If the Rose Bowl were the real traditional matchup - Big Ten champion against Pac-10 champion - Ohio State would be here trying to secure the national title. Instead, Michigan is here, and the "what if" factor is the main story line of this game.
Both USC and Michigan entered the final week of their regular seasons with a chance to make the title game if they won.
Michigan lost a 42-39 thriller to Ohio State in the wake of former coach Bo Schembechler's death. Many thought the Wolverines deserved a rematch on a neutral field. Instead, they wound up in Pasadena.
"That's the main goal of this program," cornerback Leon Hall said. "That's what we've got on all the walls and everywhere at the football complex. It's `Get to the Rose Bowl.' It's not `Get to Glendale, Arizona.'"
USC, meanwhile, looked like a shoo-in for a third straight trip to the title game. Those hopes were derailed when the Trojans fell 13-9 to UCLA. They got a return trip up the road to the Rose Bowl. It will be the first time since Jan. 2, 2002 that USC has played a game as a confirmed also-ran in the national-title picture.
"All we ever can control is the Pac-10," Carroll said. "When the other opportunities come up, we love it. But you can win every game and still not be there. It doesn't seem like the national title game should be the primary objective for us. For us, it's the Rose Bowl."
Except, of course, when it isn't.
It's noteworthy that this will be the third Rose Bowl for the Trojans in the last five years, compared to two Orange Bowls. USC in the Orange Bowl? It's not as strange as it sounds anymore.
It is, rather, the new reality of college football, one that has led Carroll and Carr - the freethinker and the traditionalist - to agree that they'd rather see a playoff to decide a national champion than this current, imperfect system.
They may just be relying on common sense, but there's also some hard-edged reality involved there. Both of their teams would likely be involved in an eight-team playoff if there were one this year, and both would have every reason to believe they could go all the way.
"I definitely think we'd be a factor," USC receiver Dwayne Jarrett said. "But we've just got to do our best in whatever situation we've been put in, whether we like it or not. We always come to play. That's pretty much it."
In looking for meaning beyond mere winning and losing, some have pointed to next year.
Quarterback Chad Henne, running back Mike Hart and offensive lineman Jake Long are among the highly rated juniors who have said they'll come back next season for Michigan. USC also has a number of good players expected back. Many think the winner of the Rose Bowl will be next year's preseason No. 1.
"I haven't given a lot of thought to next season," Carr said.
There's also a theory that Michigan could end up as the Associated Press national champion if things break exactly right: Big win by Michigan, narrow, sloppy win by Florida over Ohio State and enough members in the voting pool who'd be willing to overlook Michigan's loss to the Buckeyes.
"I know I'd consider voting them No. 1," Fowler said. "There are certainly a lot of contrarians who vote in the AP poll who might consider something like that."
The AP poll is no longer part of the BCS formula. But having already been burned by the vagaries of the polls used by the BCS, Carr isn't holding his breath.
"As you know, the polls are pretty unpredictable," he said. "So I haven't given that a lot of thought."