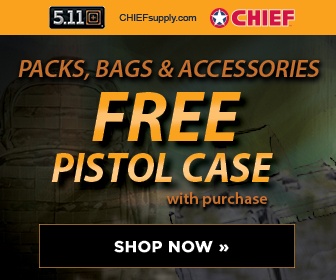 NEW YORK (AP) -Kei Igawa had a baseball and a lineup card in his locker. For the second straight night, the New York Yankees got a rookie starter his first major league win.
The Yankees used the same formula against the Cleveland Indians for the second night in a row, getting a big early lead and a home run from Alex Rodriguez.
A-Rod hit his major league-leading ninth homer, Igawa limited the Indians to a pair of runs over six innings, and New York defeated Cleveland 9-2 Wednesday night.
"Just trying to relax," said Igawa, who started 19 of 23 batters off with strikes and went to three balls on just one batter. A night after Chase Wright won 10-3 in his big league debut after getting an 8-1 lead in the second, Igawa (1-0) was handed a 6-2 lead in the third. A veteran of eight seasons in Japan's Central League, the 27-year-old left-hander didn't get decisions in his first two starts, pitching poorly against Baltimore but well at Oakland.
Against Cleveland, he allowed five hits, struck out five and walked one, lowering his ERA from 7.84 to 6.06. After Bobby Abreu's first-inning sacrifice fly against Jeremy Sowers (0-1), Igawa fell behind in the third when Jason Michaels and Travis Hafner hit consecutive RBI singles. The Yankees then scored five runs in the third.
Igawa's first Central League victory came in 1999.
"I'm more happy with this win," he said through a translator. "When I was in the Central League as a 19-year-old kid, I didn't know much. Major leagues is the pinnacle of baseball. To get a win on this stage, I'm very grateful."
Wright and Igawa became the first Yankees to get their first major league wins in consecutive games since Scott Kamieniecki and Jeff Johnson on June 18-19, 1991, according to the Elias Sports Bureau.
Jason Giambi also homered for the Yankees (7-6), who matched their season high of one game over .500. Every New York starter had at least one hit.
A-Rod hit a two-run drive in the sixth off reliever Tom Mastny, connecting for the second straight night. Rodriguez, who leads the majors with 23 RBIs, matched Albert Pujols and Chris Shelton (both last year) for the fourth-fastest to nine homers, trailing only Mike Schmidt (10 games in 1976), Luis Gonzalez (10 in 2001) and Larry Walker (12 in 1997).
Rodriguez had been 0-for-3 with two strikeouts reaching down and golfing a low pitch to left, which extended his regular-season hitting streak to 18 games dating to last year. After the trip around the bases, he exchanged laughs with Derek Jeter in the dugout and came out for a curtain call.
"The guys rip on me pretty good on this team. They love to have fun with me somehow or another," A-Rod said. "Even the bat boys get into it. I can't fight back. It's too many against one."
A-Rod has an extra-base hit in 12 of 13 games this season and is batting .365.
"It's unbelievable," Jeter said. "I haven't seen anything like it before. It's like everything he hits is a home run. Tonight he hit one out with one hand. I can't relate because I can't do it."
Jeter wouldn't reveal precisely what was said in the dugout but said it had to do with hitting the homer almost one-handed.
"Something like that," he said, laughing. "I'm sure there were some other things in there. That's pretty much the premise."
New York has outscored Cleveland 19-5 and outhit the Indians 24-10 in the opening two games of the three-game series.
Sowers lasted just 2 2-3 innings in his shortest big league start, giving up six runs and nine hits. New York pummeled him for seven hits in the third, when Abreu hit a tying single, Giambi pulled a go-ahead double to right, and Cano, Josh Phelps and Johnny Damon hit RBI singles. "It's one of the toughest lineups I'll have to face in my entire life probably," he said. "You really can't give them anything."