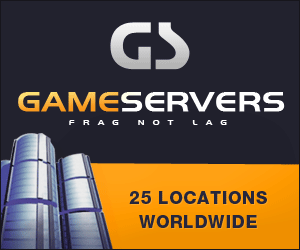 Washington Times
May 10, 2008
Pg. 5
BAGHDAD (AP) — Shi'ite militants launched rockets toward the fortified Green Zone yesterday, taking advantage of a sandstorm that gave cover from attacks by U.S. aircraft. Some rockets fell short, including one that damaged the British Broadcasting Corp. bureau.
At least seven other rocket explosions were heard, but U.S. authorities did not confirm any strikes inside the Green Zone, which includes the U.S. Embassy and much of the Iraqi government.
The U.S. military, meanwhile, said Iraqi authorities mistakenly announced Thursday that the leader of al Qaeda in Iraq, Abu Ayyub al-Masri, had been captured in the northern city of Mosul. U.S. officials said a man who was arrested had a name similar to al-Masri's.
There have been false alarms in the past about al-Masri. At least twice — in 2006 and last May — reports circulated that he was dead.
Responding to the latest report, Maj. Peggy Kageleiry, a U.S. military spokeswoman in northern Iraq, said: "Neither coalition forces nor Iraqi security forces detained or killed Abu Ayyub al-Masri. This guy had a similar name."
The rocket salvos from Sadr City have come in response to a U.S.-led push into Sadr City, the Baghdad stronghold of the powerful Mahdi Army led by anti-American Shi'ite cleric Muqtada al-Sadr. One of the American objectives is to push militants deeper into the district and put their rockets and mortars out of range for the Green Zone.
But that also has increased the chances of the shells falling short into civilian areas. One rocket hit the roof of the BBC bureau, leaving a 3-by-5 foot hole.
U.S. authorities plan to complete a barrier — up to 12 feet tall — in parts of Sadr City. It seeks to cut off militia movement and enable the military to exert more control over the most restive section of the district — a vast slum of about 2.5 million people.
The street battles in Sadr City began in late March after Prime Minister Nouri al-Maliki, a Shi'ite, launched a crackdown against the Shi'ite armed groups in the southern city of Basra. He has vowed to disarm the Mahdi Army and other groups that operate outside government control.
Aid groups say at least 6,000 people have fled their homes in Sadr City to escape the fighting and seek help as food and medical supplies dwindle.