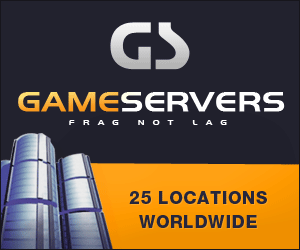 Media: The Associated Press
Byline: By QAIS AL-BASHIR
Date: 23 August 2006
BAGHDAD, Iraq_Four Katyusha rockets were fired at a British base in a
southern Iraqi town Wednesday, a day after British troops fought a gunbattle
with militiamen, police said. No casualties were reported in the rocket
blasts.
Three of the rockets landed inside the base in Amarah town and the fourth
landed in the nearby neighborhood of Al-Amarat al-Qadmia but did not
explode, police Capt. Hussein Karim said.
An Iraqi police patrol later found four base launcher and a fifth launcher
loaded with a rocket in an area near the camp, he added.
Amarah, 290 kilometers (180 miles) southeast of Baghdad, is a predominantly
Shiite city where anti-U.S. cleric Muqtada al-Sadr's Mahdi Army militia
wields considerable influence. British troops have come under frequent
attacks in the past few months in Amarah.
Troops from the British base had fought a pitched gunbattle on Tuesday with
unidentified militiamen on the outskirts of Amarah. The fighting broke out
after the troops arrested eight people including an employee of the Public
Integrity Commission.
Two civilians were killed and one injured in the crossfire during the
fighting.
Also Wednesday, an army officer was gunned down in a drive-by shooting in
Amarah. First Lt. Hassanein Saadi al-Zerjawi, 29, was standing near his home
when he was shot, Karim said.
Meanwhile, a mortar landed on a house in the Sunni neighborhood of Fadhil in
downtown Baghdad Wednesday, wounding four residents, said police 1st Lt.
Ahmed Mohammed Ali.
The shooting and the missile attacks are part of the political and sectarian
violence sweeping Iraq, which last month claimed 3,500 lives, making July
the deadliest month since the U.S.-led invasion in March 2003.
Since then Sunni Arab insurgents have been regularly attacking U.S. and
Iraqi troops, mostly in the Baghdad area and in the Anbar province to its
west. Since February, Iraq has also been wracked by fighting between Sunni
and Shiite extremists, raising fear that the country is heading toward an
all-out civil war.
Sunnis, a minority in Iraq, hope to regain the position of power they
enjoyed during the regime of Saddam Hussein, known for its brutality and
repression of the majority Shiites and Kurds. A unity government with all
three communities represented has failed to mollify the Sunni insurgents.
On Tuesday, the U.S. military announced that more than 100 known and
suspected al-Qaida terrorists were captured by U.S. and Iraqi forces during
the past week.
Among those captured _ in Saddam's hometown Tikrit _ was a man directly
linked to the Feb. 22 bombing of a Shiite shrine that triggered the ongoing
sectarian warfare, U.S. military spokesman Maj. Gen. William B. Caldwell
told reporters.
"All these captures have severely disrupted and disorganized the capability
of al-Qaida in Iraq," Caldwell said.