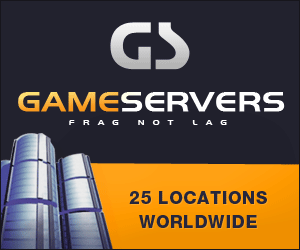 Washington Post
April 7, 2008
Pg. 13
By Ernesto Londono, Washington Post Foreign Service
BAGHDAD, April 6 -- Three U.S. service members were killed and dozens were wounded Sunday in rocket attacks on the fortified Green Zone and a military base in Baghdad, the U.S. military said.
A fourth U.S. soldier was killed by a roadside bomb in Diyala province, the military said.
The rocket attacks came at 3:30 p.m., according to a U.S. military official who spoke on condition of anonymity because he was not authorized to release the information. The attack on the Green Zone killed two of the soldiers and wounded 17, the official said. The other attack in the city, at a U.S. military base in Rustamiyah in eastern Baghdad, killed one soldier and wounded 14, the official said.
"It's a tough day for us," the official said. "These are our colleagues, our friends."
The Green Zone and U.S. military facilities have become frequent targets of rockets and mortar shells that military officials say are fired from Sadr City and other parts of eastern Baghdad.
The latest series of attacks began late last month in response to an Iraqi government military offensive against Shiite militias in Basra, in southern Iraq. A cease-fire negotiated between deputies of radical Shiite cleric Moqtada al-Sadr, who wields extraordinary influence among many Shiites, and the Iraqi government restored order last week.
But the entrances to Sadr City have been tightly guarded, with few vehicles allowed to enter or leave. Residents of the vast slum have been on edge in recent days, as Prime Minister Nouri al-Maliki has given mixed signals about whether raids are imminent. Sadr, a former supporter of Maliki, had a falling-out with the prime minister last year and has stepped up his criticism of what he calls the U.S. occupation of Iraq.
It was unclear whether the attacks were related to clashes in Sadr City early Sunday. Nine men were killed when U.S. military helicopters fired Hellfire missiles into Sadr City, after a week of relative calm in an area that has become a flash point of violence in Iraq, the U.S. military said.
U.S. soldiers fired two missiles at 8 a.m. after an Iraqi army team came under rocket-propelled grenade fire, said Lt. Col. Steve Stover, a U.S. military spokesman. Three men were killed by the first missile. The others died after the second missile hit their getaway vehicle.
An Iraqi army spokesman said 11 people were killed in the fighting.
Also Sunday, 42 university students traveling in a bus from Baghdad to the northern city of Mosul were kidnapped at gunpoint, U.S. and Iraqi officials said. U.S. soldiers in a helicopter spotted the bus near Mosul and helped Iraqi soldiers stop it shortly after the abductions.
Two suspected insurgents were detained, the U.S. military said in a statement. No students were hurt.
An Iraqi law enforcement source, speaking on condition of anonymity because he fears for his safety, said a cell of the insurgent group al-Qaeda in Iraq, which has targeted students and scholars in the past, was behind the kidnapping. The source said the group released a statement condemning the study of law, saying students should practice the law of God, not man.
One of the students, who spoke on condition of anonymity for safety reasons, said that the kidnappers "asked us first who has a relative who works for the Iraqi army or the police," but no one answered.
Special correspondent Dlovan Brwari in Mosul contributed to this report.