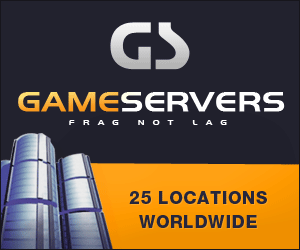 Washington Post
March 16, 2007
Pg. 10
By Karin Brulliard and Salih Dehema, Washington Post Staff Writers
BAGHDAD, March 15 -- Four American soldiers were killed and two others were wounded Thursday when a roadside bomb exploded near their vehicles in eastern Baghdad, the U.S. military said.
The soldiers were returning from search operations when one roadside bomb detonated, then another. The second bomb caused the casualties, the military said.
An explosives disposal team that inspected the site after the blasts found an explosively formed projectile, the military said. EFP's are powerful, armor-piercing roadside bombs that the U.S. military has said are likely manufactured and imported from Iran. The weapons have killed at least 170 U.S. troops since 2005, the military says.
Earlier, a car bomb ripped through a square in central Baghdad, killing at least eight people, including several Iraqi police officers manning a nearby checkpoint, officials said.
And a car bomber slammed into a bus ferrying government workers in Iskandariyah, a Sunni insurgent stronghold south of Baghdad. At least four people were killed and 24 were injured, a Babil province police spokesman said.
The incidents underscored recent appraisals of Baghdad's month-old security plan by U.S. military officials, who this week credited the crackdown for a drop in the number of murders and executions while noting that car bombings reached a record high in February. At the same time, violence has risen in some neighboring provinces, prompting U.S. and Iraqi officials to speculate that Sunni and Shiite militants have migrated to the outskirts of the capital.
In the next month, U.S. troops are expected to operate out of 100 neighborhood security outposts in the capital, Maj. Gen. Joseph F. Fil Jr., the American commander in charge of Baghdad, said Thursday. Seventy-seven such garrisons are already in operation, he said.
Thursday's car bombing in the central Baghdad neighborhood of Karrada took place when an explosives-laden vehicle detonated seconds after a convoy carrying Sabir al-Isawi, the mayor of Baghdad, passed through the checkpoint, police said.
Five police officers and three city employees were killed, and 25 others were injured, said Saadoun Sami, a spokesman for the Ministry of Information. Isawi was unhurt, but a truck at the rear of the convoy burst into flames. One police source said four of Isawi's bodyguards also were killed.
U.S. forces have been seeking out car bomb factories with "some success in finding some and taking them out," Maj. Gen. William B. Caldwell, the top U.S. military spokesman in Iraq, said at a briefing Wednesday. But he warned that a continued rise in car bombings could "start that whole cycle of violence again."
Karrada, a mostly Shiite neighborhood, has been the site of several attacks in recent months. This week, a car bomb exploded in front of a Sunni mosque in Karrada, killing 11 people and injuring four, police said. A truck bomb at a Karrada market killed more than 100 people last month.
After Thursday's bombing, Iraqi police and soldiers scooped up pieces of flesh off the scorched pavement and placed them into plastic bags. The explosion damaged the square's famed statue of Kahramana, slave girl to the Arab folklore hero Ali Baba, and left it dotted with shrapnel and blood.
Naseer Poulis, 37, wept as he sat in front of what remained of his electronics store, now littered with computers torn to pieces. The blast caused the ceiling to collapse and crush his cousin Joseph to death, he said.
"Who will compensate us for my cousin?" Poulis said through tears. "And whom I should blame for the killing of my cousin? Will it be the government? Will it be the terrorism?"
Also Thursday, an Iraqi appeals court upheld the death sentence of Saddam Hussein's vice president, Taha Yassin Ramadan. A judge said Ramadan will be hanged "at any moment" for his part in the killing of Shiites from the town of Dujail in the 1980s -- the same crime that sent Hussein and two of his aides to the gallows. The hanging must take place within 30 days, according to Iraqi law.
In the northern city of Mosul, U.S. forces fatally shot one Iraqi soldier and wounded three others during a raid targeting the Sunni insurgent group al-Qaeda in Iraq, the U.S. military said. The military said in a statement that the Iraqi soldiers fired at the coalition ground forces first. It was unclear whether the Iraqi soldiers were deliberately targeting the Americans.
A U.S. soldier assigned to Multi-National Force-West was killed Wednesday during combat operations in Anbar province, in western Iraq, the military said.
Correspondent Sudarsan Raghavan and special correspondents Saad al-Izzi in Baghdad and Saad Sarhan in Najaf contributed to this report.