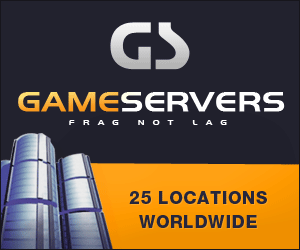 Media:AFP
Byline:n/a
Date: 10 Sept 2006
Body:
CAIRO, Sept 10, 2006 (AFP) - Palestinian refugees in Iraq have faced
widespread threats, including attacks by Shiite militias and harassment from
the authorities, since the ouster of Saddam Hussein, US-based Human Rights
Watch said Sunday.
HRW said neighbouring countries such as Syria and Jordan should open their
borders to Iraqi Palestinians at risk.
"Since the fall of Saddam Hussein's government, Palestinian refugees in Iraq
have increasingly become targets of violence and persecution," said Sarah
Leah Whitson, HRW's director for the Middle East and North Africa.
"Shia militant groups have murdered dozens of Palestinian refugees, and the
Iraqi government has made it difficult for these refugees to stay legally in
Iraq by imposing onerous registration requirements."
The report documents the drastic deterioration in the security of the
estimated 34,000 Palestinian refugees in Iraq since the fall of Baghdad to
US-led forces in April 2003.
It says Shiite militiamen have attacked them and evicted them from their
homes, largely because of the benefits they received from Saddam's
Sunni-dominated regime and their perceived support for the insurgency.
HRW said available evidence suggested the involvement of Shiite militias in
attacks on the Palestinians, which have intensified since the bombing of a
revered Shiite shrine north of Baghdad on February 22.
Since then, more than a dozen Palestinian refugees have been murdered and
entire Palestinian refugee communities have received death threats.
The rights group accused successive governments of doing little to protect
Palestinian refugees and being openly hostile to them, claiming they are
involved in terrorism and support the insurgency.
It said interior ministry officials "have arbitrarily arrested, beaten,
tortured, and in a few cases forcibly disappeared Palestinian refugees".
The ministry "has also imposed onerous registration requirements on
Palestinian refugees, forcing them to constantly renew short-term residency
requirements, and subjecting them to harassment, rather than affording them
the treatment they are entitled to as refugees formally recognized by the
Iraqi government".
Whitson said Jordan and Syria should open their borders to Palestinian
refugees fleeing Iraq.
"Jordan and Syria can't just pick and choose the refugees they are allowing
to enter. They must admit the Palestinians at risk as well as the Iraqis,"
she said, and urged the international community to provide financial
assistance to help solve the crisis.