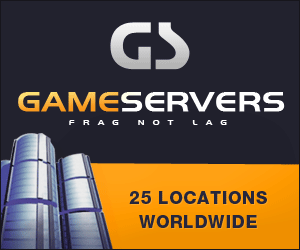 Christian Science Monitor
January 17, 2008
Pg. 1
While General Petraeus is in no hurry for more than five brigades to leave, Secretary Gates weighs a bigger drawdown.
By Gordon Lubold, Staff writer of The Christian Science Monitor
WASHINGTON --President Bush has declared that the planned troop drawdown in Iraq is "on track," but within the Defense Department, signs of disagreement are emerging over how much further US forces can be cut later this year. At issue is how much of a drawdown is possible after the expected departure of five combat brigades from Iraq this summer.
Mr. Bush, who is in his last year in office, and Army Gen. David Petraeus, the top commander in Iraq, appear to be in no rush to reduce the number of troops any further. This is in the hope of ensuring that the improved security environment in Iraq stays that way. But some in the Defense Department, quietly led by Defense Secretary Robert Gates, say that while the security gains in Iraq are to be carefully guarded, there is only so much the troops can do.
They also see a limit to how many forces can be sent again and again to the war, now in its fifth year. Currently, about 160,000 US forces are in Iraq, including the roughly 30,000 troops deployed under the "surge" last year.
The tug of war is illustrated by General Petraeus's recent requests for forces. He has asked for small numbers of troops to fill gaps left by departing forces to help manage operations as the broader drawdown continues, sources say. Those requests are giving Pentagon officials pause because many forces that could go have not had adequate time at home.
"We just can't continue to give this way," says one senior uniformed official, who, like others in this article, asked not to be named because of the sensitivity of the issue. "At some point, we have to refresh and retrain those forces that are cycling through," says the official, who acknowledges the tension between Petraeus and those who provide the forces.
If defense officials decide not to provide new forces to Petraeus, the message to him will be simple: Make the most of what you've got.
"As we draw down, the expectation is that we would redistribute the forces we've got there instead of sending any new ones," says the official. "It's just good business practice."
That thinking may also drive upcoming decisions on how many more troops can be withdrawn this year. General consensus has already been reached on the five-brigade drawdown, a proposal that both recognizes improved security in Iraq as much as it does the strain on American forces. But the consensus for other decisions has yet to come together.
As Petraeus prepares for his testimony in Washington – previously slated for March but now likely to occur in April, sources say – he will weigh all his options before making a recommendation on troop numbers.
Under one scenario, security in Iraq will stay about the same as the planned troop withdrawal occurs, Petraeus explained during a news conference in Kuwait over the weekend. Under another scenario, it deteriorates as US forces return home. A third scenario, Petraeus said, is that security actually improves as Iraqi forces develop more capability.
"Certainly there is a possibility" of a drawdown beyond the five combat brigades expected to be withdrawn by July, Petraeus said at the news conference. But it's a question of timing and "conditions on the ground," he said.
The tension between ground commanders and those who provide the forces is age-old. But as Congress and the US public see tangible security gains in Iraq, they now expect the benefits they can yield in terms of troop withdrawals.
Petraeus is mindful of the strain on US forces, but he doesn't want to jeopardize the success he's orchestrated on the ground in Iraq, says a senior American officer in Baghdad.
"There are of course many that would like to speed up the process to include those that are currently in Iraq," says the official in an e-mail. "However, with that said, there is no desire to rush to failure and to give up the gains that have been made and in many cases with the blood of our fallen and those that have been grievously wounded."
Secretary Gates, meanwhile, who agreed to take the top job in the Pentagon more than a year ago, entered the fray with what many believed was a pragmatic view of the ability of US forces to sustain operations in Iraq. Gates has said in recent months that he would like to see the force in Iraq be cut to as few as 100,000 by December. He has since backed off using that number, but he still hopes to cut as many forces in the second half of 2008 as are expected to be cut in the first half.
"We obviously want to sustain the gains that we have already made," he said last month. "If we were to continue the withdrawals at the level of the first half of the year, if the conditions permitted that, then that would bring us down by the end of the administration to about 10 brigade combat teams." Currently, 19 brigades are in Iraq.
Gen. George Casey, the Army's chief of staff, has said repeatedly over the past few months that while security is important in Iraq, the Army is deploying at "unsustainable rates" and that soon the Army has to lower the rate of deployments.
But some think it's unlikely that a drawdown of forces beyond the five brigades will occur while Bush is still in office. The primary interest of the president and Petraeus is to ensure that security continues to improve as the Iraqis prepare to assume more responsibility for their country, sources say.
"I believe that [a reduction below] 15 brigades isn't going to happen during this administration," says another senior uniformed official.
Speaking to reporters this weekend in Kuwait at a separate news conference, Bush himself appeared to give Petraeus license to keep as many forces in Iraq as he needed. "My attitude is, if he didn't want to continue the drawdown, that's fine with me, see," Bush said at Camp Arifjan, a sprawling US base there.
Many in and outside the Pentagon believe time will tell if security gains will lead to more troop withdrawals. The question is when, says the first quoted official. "This is a very tedious balance right now in Iraq."