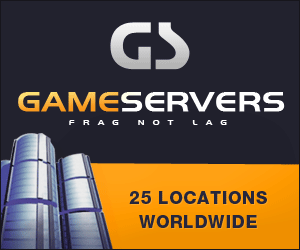 By LIZ SIDOTI - Associated Press Writer
WASHINGTON - (AP) Secretary of State Condoleezza Rice on
Wednesday outlined a strategy of helping Iraqis clear out insurgents and
build durable, national institutions as she sought to reassure jittery
members of Congress about the path to peace in Iraq. Rice said the United
States will follow a model that was successful in Afghanistan.
Starting next month, she said, joint diplomatic-military groups _
Provincial Reconstruction Teams _ will work alongside Iraqis as they train
police, set up courts, and help local governments establish essential
services.
By State Department design, Rice testified before the committee just
days after Iraq apparently approved its first constitution since a U.S.-led
coalition ousted Iraqi dictator Saddam Hussein in 2003. Her appearance also
coincided with the start of Saddam's trial in Baghdad for a massacre of 150
of his fellow Iraqis.
Rice heralded the referendum on the charter and said the U.S.
strategy was moving from a stage of transition to a stage of preparing a
permanent Iraqi government.
"Clear areas from insurgent control, hold them securely, and build
durable, national Iraqi institutions," Rice said in remarks prepared for
delivery before the Senate Foreign Relations Committee.
"Our strategy is to clear, hold, and build," she said. "The enemy's
strategy is to infect, terrorize, and pull down."
With Iraqi allies, she said, the United States is working to
dismantle the insurgent network and disrupt foreign support for them,
maintain security in areas insurgents no longer hold, and build national
institutions to "sustain security forces, bring rule of law, visibly deliver
essential services, and offer the Iraqi people hope for a better economic
future."
Rice said that to ensure success in Iraq, the country's ethnic sects
must work together to build the new permanent democracy, and the new
government must show financial accountability and professionalism while
demonstrating a willingness to make tough decisions.
With President Bush's poll numbers dragged down by public discomfort
over Iraq, Rice was seeking to reassure lawmakers _ who are feeling the heat
from their war-weary constituents _ that U.S. policies toward Iraq are
sound.
Republicans and Democrats alike are raising questions about the Bush
administration's diplomatic and military plans in Iraq amid a rising U.S.
death toll, soaring costs and slumping public support for the war.
Committee members from both political parties were expected to press
Rice on options for improving security, advancing the political process and
strengthening the economy in Iraq.
"The president and Congress must be clear with the American people
about the stakes involved and the difficulties yet to come," said Sen.
Richard Lugar, R-Ind., the committee's chairman.
"Even if withdrawal timelines are deemed unwise because they might
provide a strategic advantage to the insurgency, the American people need to
more fully understand the basis upon which our troops are likely to come
home," Lugar said.
Saturday's vote was a political milestone on Iraq's path to forming
a legitimate democratic government. Efforts by skeptical Sunni Arabs to
defeat the charter appear to have failed, but the Bush administration has
embraced their unexpectedly large turnout at the polls as a sign democracy
is taking root.
Lugar called the vote a welcome development, while noting, "The
larger hope of reaching a political settlement between all the major ethnic
groups has not been realized."
Urging caution, he added, "We cannot assume that the establishment
of democratic institutions in Iraq in the short term will yield
corresponding diminishment in the insurgency."
The Bush administration contends that progress on political and
military fronts is linked. It believes that as Iraqis take steps to
establish a new government, minority Sunnis will gain confidence in the
democracy and quell the insurgency.
The next step is in December, when Iraqis elect a new parliament and
a new government _ the first permanent, constitutional government since
Saddam's regime ended.
When Iraqis assume responsibility for both running and securing
their own country, the administration hopes the 150,000 U.S. troops in Iraq
will be able to start returning home. But the White House has refused to put
a timetable on possible withdrawal.
Wednesday's was the 30th hearing the committee has held on Iraq
since January 2003.