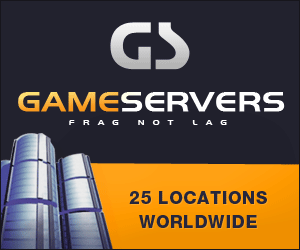 USA Today
December 20, 2006
Pg. 9
'One doesn't shift strategy every week,' she says

By Barbara Slavin, USA TODAY
WASHINGTON — Secretary of State Condoleezza Rice said Tuesday that President Bush would announce new Iraq policies soon, but she suggested they would not be a radical departure from current U.S. strategy.
"One doesn't shift strategy every week if you believe you have the right strategy," Rice said.
Bush is considering options including whether to increase the number of U.S. troops in Iraq or change the mission of those already there to try to stem sectarian fighting. He has ruled out talks with Syria and Iran, a move suggested by the bipartisan Iraq Study Group.
The White House said Bush will announce his decisions in the first week of January. Bush met with Rice on Monday and will see her over the holidays at his Crawford, Texas, ranch.
Rice made the remarks during an end-of-year meeting with reporters during which she offered a broad defense of the administration's Middle East policies despite spreading civil strife in Iraq, Lebanon and the Palestinian territories.
"Let's stop mourning the old Middle East," Rice said. "It was not so great, and it wasn't going to survive anyway."
She compared the Middle East troubles to Europe after World War II and said it might take decades to judge Bush administration policies.
Rice said there are "positive elements" in the Middle East that the Bush administration can build on in its final two years. Among them, she said, was the emergence of fragile democracies in Iraq, Lebanon and the Palestinian territories.
Rice blamed much of the violence in the region on Iran. "Iran runs its policy through the extension of extremist elements" in Lebanon, the Palestinian territories and Iraq, she said.
Bruce Riedel, who served under Rice as her top Middle East expert when she was national security adviser in Bush's first term, called Rice's comments a reflection of "hope over experience. It seems to me that the nightmare (Jordanian) King Abdullah was talking about, of three civil wars in the region, is coming closer," he said.
Flynt Leverett, who succeeded Riedel on the National Security Council, said the Bush administration is "more responsible for what is going wrong in the region than Iran" because of the way it toppled Saddam Hussein without broad international support or an effective plan to stabilize Iraq.
Rice conceded that not everything in the Middle East is "going great."
In the past year, the militant Hamas movement has won Palestinian parliamentary elections, and clashes have escalated between it and Palestinian President Mahmoud Abbas' Fatah faction.
In Lebanon, the government's U.S.-backed Cabinet faces growing pressure from Hezbollah, an Iran-backed group.
Violence in Iraq has escalated to record highs.
Rice said the United States was "actively promoting" a meeting between Abbas and Israeli Prime Minister Ehud Olmert and promised continued backing for Abbas if he fails to form a unity government with Hamas.
Rice said the government of Iraqi Prime Minister Nouri al-Maliki has some "difficult decisions to make" about sharing Iraq's oil resources so they are equitably distributed among factions.
Al-Maliki must also work to convince minority Sunnis to participate in government. "That commitment (to national reconciliation) has got to be there in order for anything to work because this is first and foremost a political problem," she said.