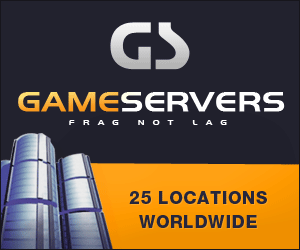 Boston Globe
April 30, 2007
Pg. 1
By Rick Klein, Globe Staff
WASHINGTON -- Secretary of State Condoleezza Rice said yesterday that President Bush will reject any attempt by Congress to require the Iraqi government to meet benchmarks as a condition for US troops remaining in Iraq, in a blow to emerging efforts to craft a compromise war-funding bill.
Bush, who plans this week to veto a measure that would require a troop withdrawal to begin by this fall, wants a bill that gives American officials complete flexibility in conducting military and diplomatic efforts in Iraq, Rice said.
"What we don't want to do . . . is to tie our own hands so that we cannot act creatively and flexibly to support the very policies in Iraq that we're trying to enforce," she said on ABC's "This Week."
Though Democratic leaders in Congress are not yet sure how they will respond to the president's veto, Rice's comments represent an effort by the Bush administration to shape that debate.
Bush is scheduled to meet with Democratic leaders at the White House on Wednesday, shortly after he vetoes a $124 billion measure that would require troop withdrawals by Oct. 1 as a condition of keeping funding flowing to troops. The appropriations bill includes more than $90 billion for the wars in Iraq and Afghanistan.
Democrats say they are determined not to cut off funding to troops, but they face strong pressure from the party's liberal base to fund the war only in conjunction with binding efforts to hasten a troop withdrawal.
With few Republicans now supporting their efforts to attach conditions to war funding, Democratic leaders know they are far short of the two-thirds majorities needed to override a presidential veto in the House and Senate.
Some party leaders have expressed hope that they could get larger numbers of Republicans to agree to requiring benchmarks for progress, in place of a specific timetable for troop withdrawal.
The president cited the need for clear benchmarks -- agreed to in consultation with the Iraqi government -- when he announced his troop "surge" plan earlier this year, but Rice made clear yesterday that the White House believes such benchmarks should not be made law.
"The problem is that if you try and make consequences about these benchmarks, you're tying the hands of General [David] Petraeus and the hands of Ambassador [Ryan C.] Crocker," Rice said.
Still, Democrats showed no signs yesterday of backing down in their high-profile confrontation with the president. Representative John P. Murtha, the chairman of the subcommittee that oversees defense spending, said the president should have no problem with agreeing to the same benchmarks for political progress that his administration has offered.
"The benchmarks -- the Iraqis agreed to it, the president agreed to it," Murtha, a Pennsylvania Democrat, said on CBS's "Face the Nation." "We're saying to them, 'Well, let's put some teeth into the benchmarks.' "
Murtha said that if the president refuses to compromise with Democrats, Congress should approve a measure that would fund the war for only a limited period of time. That would force the president to come back to lawmakers soon for additional funds -- at a time when the political environment could be different if fewer Republicans remain strongly supportive of the war.
"Fund it for two months instead of a year, and then look at it again," Murtha said.
With public support for the war waning in polls , Rice appeared on three Sunday talk shows -- on ABC, CBS, and CNN -- to deliver a message that while the president is eager to find common ground with Democrats, he won't capitulate on the issue of attaching strings to war funding.
The president and the administration are still prodding the Iraqi government to meet its goals for political progress and quelling sectarian violence, but the Bush camp does not want deadlines for them to be enshrined into law, she said.
"The benchmarks that are anticipated here, of course, [are] benchmarks that the Iraqis themselves have adopted. They are benchmarks that they need to meet," Rice said on CNN's "Late Edition." "We are telling them all of the time that their national reconciliation is moving too slowly [and] needs to move more quickly."
Yet Democrats are clearly growing impatient, and say they are no longer willing to hand the president all the money he is asking for without strict limits that influence policy.
Senator Russell D. Feingold, a Wisconsin Democrat and a fierce critic of the war, said on ABC that he was stunned that the administration is continuing to ignore the will of the public and the Congress to start to bring the war to a close. "The American people want us to provide the funds the president has asked for, but they want us to end this war," Feingold said. "I don't think we should back down. . . . American troops are dying for no good reason at this point. They are in a situation where they are being sacrificed because people want political comfort in Washington."