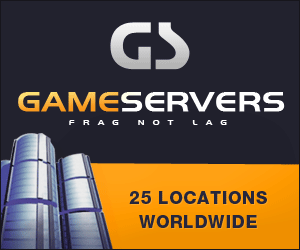 Washington Times
November 16, 2006
Pg. 13
Groundwork tied to success

By Anne Gearan, Associated Press
HANOI -- Secretary of State Condoleezza Rice is suggesting that new talks intended to shutter North Korea's nuclear program may not come quickly.
The six-nation talks have been mothballed for a year, during which North Korea test-fired a long-range missile and conducted an underground nuclear explosion that unnerved Asia and the West.
"We need to take our time this time and make sure when we go to the table at the six-party talks there is a reasonable chance of a successful outcome," Miss Rice told reporters en route to a Pacific Rim economic meeting in Vietnam.
The United States, South Korea, China, Japan and Russia have offered impoverished North Korea a package of economic, political and energy incentives if it gives up its nuclear weapons. The North agreed to the deal in September 2005, but then backed away.
The North also agreed in principle to return to arms control negotiations after its nuclear test last month, and host China had hoped to schedule the session before the end of the year.
Legwork is under way to ensure the new talks are tightly structured and produce a result, Miss Rice said. Two top State Department officials recently returned from planning meetings in Asia, and Miss Rice predicted more such visits. Miss Rice also will meet separately with the foreign ministers of China and South Korea during her stay in the Vietnamese capital.
"I'm a veteran of arms control negotiations," said Miss Rice, a specialist on the former Soviet Union. "It's not at all unusual that you have a lot of preparatory work in advance of any round of getting the actual negotiators together."
The North Korean nuclear test will be a focus of diplomatic meetings during this week's Asia-Pacific Economic Cooperation summit in Hanoi. Miss Rice and President Bush will attend.
A draft statement by the 21-member forum shows apparent differences among members on the appropriate way to deal with the threat of weapons of mass destruction. Two sentences about the issue are enclosed in brackets, meaning some members wanted that material deleted.
The draft does not mention North Korea, although the issue was high on the summit agenda. Envoys from South Korea, Japan and the United States were to meet yesterday in Hanoi to hammer out a common strategy ahead of the six-way nuclear talks, which include North Korea.
Christopher R. Hill, the top U.S. nuclear envoy, said talks with North Korea won't succeed unless the communist regime lives up to commitments to abandon nuclear weapons in exchange for aid and security guarantees.
"I think we've all made very clear that we don't accept North Korea as a nuclear state," he said.
South Korean nuclear envoy Chun Yung-woo earlier called for real progress in the talks.
"If we do not make substantial progress, the future for the six-party talks will be very unclear," he said late Tuesday after arriving in Hanoi from Seoul. "There should not be talks for the sake of talks."