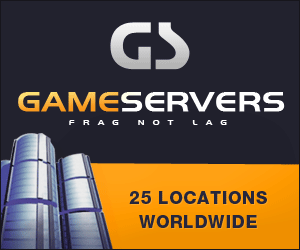 San Diego Union-Tribune
May 24, 2007
Secretary of state thanks troops for their sacrifices

By Rick Rogers, Staff Writer
CAMP PENDLETON – Just ahead of Memorial Day weekend, Secretary of State Condoleezza Rice visited Camp Pendleton to thank Marines and sailors for their sacrifices and to hint at more to come.
Speaking to 50 troops with Australian Foreign Minister Alexander Downer at her side, Rice said, "I know you have deployed a lot, but I want you to know that you are deployed on behalf of a grateful nation."
Nurturing democracies in Afghanistan and Iraq can be a slow and painful process but will ultimately produce a safer United States, Rice said.
"It's sometimes hard to wonder if we are having the success that we should be having, but just remember that history has a long tale, not a short one."
Rice added that the fight against America's enemies "is going to be a struggle that will outlast all of us here.
"We value every sacrifice that you and your families make," Rice said.
At least 315 Marines and sailors from the base have died since the Iraq war began in 2003, with thousands more wounded.
In fact, Camp Pendleton has lost more troops than any other Marine base and is second in total troop loss only to the Texas Army base Fort Hood, which has lost about 364.
Downer underscored the importance of fighting the good fight despite the losses and said he was proud that Australian and American troops are fighting together in Iraq and Afghanistan.
"It's politically tough going both here and in Australia; there's been a lot of political controversy," said Downer, who briefly visited with two Australian army pilots stationed in California as part of a military exchange program. "But all the great struggles in history have been tough and there have been substantial sacrifices."
He said that "some people hope that you can defeat evil without sacrifice.
"It's wishful thinking," Downer said. "There are battles worth enduring.
"A lot of people criticize America," Downer said. "But Americans, above all, are (part of) an enormously generous country that stands for good things."
Rice chatted and posed for photos with the sailors and Marines, including Lt. Gen. James Mattis, commanding general of the 1st Marine Expeditionary Force. Rice seemed at ease with the troops, who seemed taken with her.
Marine Sgt. Karen Quiles, 24, called the visit "a morale boost."
"Her personality felt very warm," Quiles said. "She definitely seemed very interested."
Another Marine said, "It means a lot to have a senior official come out and talk to us."
The visit lasted about 30 minutes. Rice and Downer were scheduled to spend tomorrow in Silicon Valley meeting with businessmen and touring an after-school program that Rice started while she taught at nearby Stanford University.