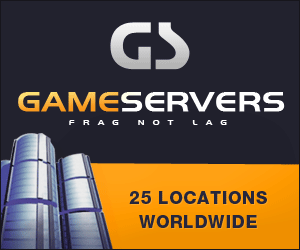 Washington Post
January 14, 2007
Pg. 14
Modest Goals Set for Peace Effort

By Glenn Kessler, Washington Post Staff Writer
JERUSALEM, Jan. 13 -- Secretary of State Condoleezza Rice embarked Saturday on a new push for Israeli-Palestinian peace but set modest goals for herself, saying she was coming without a particular plan or proposal but instead wanted to gather ideas from Israelis, Palestinians and key Arab figures in the region.
"If you don't lay the groundwork very well, then it's not going to succeed," Rice told reporters traveling with her. "And I think no plan can be made in America."
Rice appears to be seeking to lower the temperature of a region shaken by the turmoil in Iraq and last summer's war between Israel and the Islamic group Hezbollah. Aides said she wants to use the Israeli-Palestinian issue as a vehicle to dampen historic animosities and perhaps build a common front against the rising threat of Iran.
U.S. officials have encouraged Israeli Prime Minister Ehud Olmert to say positive words about a long-dormant Saudi peace plan as well as meetings between Olmert and Palestinian and Egyptian leaders. The sessions are part of an effort to strengthen ties between what Rice calls "mainstream" forces in order to counter extremism. Rice has taken particular interest in the 2002 Saudi peace plan, which held out the prospect of recognition of Israel, in contrast to the vows of Iran and the radical Palestinian group Hamas to eliminate the Jewish state.
Rice is encouraging Israel to take steps to bolster beleaguered Palestinian Authority President Mahmoud Abbas, such as lifting roadblocks and freeing Palestinian prisoners. The Bush administration is also lobbying Congress for approval of an $86 million package to equip and train security forces loyal to Abbas, who has struggled against Hamas since it won legislative elections last year.
Prospects for peace are hindered, however, because Abbas and Olmert are weak politically, with Olmert receiving only 14 percent approval among those surveyed in a new opinion poll.
After arriving, Rice held a late-night meeting with Israeli Foreign Minister Tzipi Livni. Rice plans to meet with Abbas on Sunday at his headquarters in Ramallah in the West Bank before traveling to Amman, Jordan, to meet with King Abdullah. She plans to hold talks with Olmert on Monday before traveling to Egypt.
On Saturday, Abbas met in Amman with Abdullah, and Palestinian Prime Minister Ismail Haniyeh, a top Hamas official, said in Gaza that Hamas was willing to have "serious" talks with Abbas's Fatah movement about a unity government after days of calm in factional fighting.
"The United States and Israel are working and pushing the Palestinian people into a civil war . . . in order to turn this struggle from a Palestinian-Israeli struggle into a Palestinian-Palestinian struggle," Haniyeh said.
Rice had pressed for the elections that unexpectedly brought Hamas to power, a result that Livni told reporters had made the situation "more complicated and more dangerous." Unlike Fatah, which had ruled the Palestinian Authority since its creation following the 1993 Oslo peace accords, Hamas has refused to acknowledge Israel's right to exist, complicating efforts to forge a comprehensive peace agreement.
Rice told reporters she was hoping to "accelerate" a U.S.-backed peace plan known as the "road map." The plan has been effectively dormant since it was launched shortly before the Iraq invasion.
The road map envisions three stages in the creation of a Palestinian state, but progress is dependent on a series of reciprocal steps by each side, including a crackdown on militant groups such as Hamas by the Palestinian government and a halt to settlement activity by the Israelis. But U.S. officials acknowledge that one flaw of the road map is that it can grind quickly to a halt if either side fails to fulfill one of the steps.
Livni has spoken about finding some way of moving quickly to the second stage of the road map, creating an interim state with provisional borders, as part of a package deal that would resolve Israeli security concerns -- and in turn help bolster Abbas's status among Palestinians. "Part of our responsibility is to give the moderate Palestinians a political horizon while providing the Israelis security," Livni said at a news conference with Rice before their meeting.
Rice, speaking to reporters as she flew to Israel, did not rule out such an approach but expressed caution. "We also have to recognize that there are certain conditions that we're also going to have to be creating on the ground, and we don't want to lose sight of those for a vision that then can't be fulfilled," she said.
Palestinian officials are wary of creating an interim state, believing that it would lock them into a semi-legal status for years. They prefer to go directly to final-status talks on creating a permanent Palestinian state.