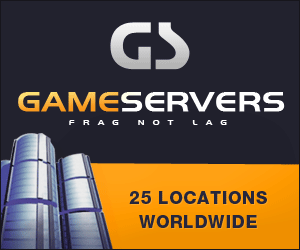 Media: The Associated Press
Byline: By ANNE GEARAN
Date: 05 October 2006
BAGHDAD, Iraq_U.S. Secretary of State Condoleezza Rice, making an
election-season visit to Iraq, said Thursday she will tell its leaders they
have limited time to settle political differences spurring sectarian and
insurgent violence.
"They don't have time for endless debate of these issues," Rice said during
a news conference aboard her plane. "They have really got to move forward.
That is one of the messages that I'll take, but it will also be a message of
support and what can we do to help."
Rice was meeting Prime Minister Nouri al-Maliki and other officials as a
sectarian spiral of revenge killings between Shiites and Sunnis threatens to
undermine his government. The tit-for-tat killings have become the deadliest
violence in Iraq, with thousands slain in recent months, and Shiite and
Sunni parties in his coalition accuse each other of backing militias.
Iraqis must resolve for themselves complex problems, she said, such as the
division of oil wealth.
On Monday, al-Maliki announced a new security plan to unite the feuding
parties, creating local committees in which Sunnis and Shiites will work
together to manage efforts to stop the violence on a district-by-district
level.
But contentious details of the plan still must be worked out _ and Shiite
and Sunni parties for a second day on Wednesday put off negotiations.
At the same time, Sunni-led insurgents have continued their attacks
targeting civilians, Iraqi officials and U.S. and Iraqi troops.
Car bombs, as well as other explosions and shootings, killed 34 people
across the country Wednesday. In the deadliest attack, a string of two bombs
and an explosive-packed vehicle blew up in a district of stores and auto
shops in a mainly Christian neighborhood of Baghdad, killing 12 people and
wounding 56, police said.
Hours later, after sunset and the end of the day's Ramadan fast, gunmen
opened fire on a popular cafe in an overwhelmingly Shiite district of
southeast Baghdad, killing four patrons and wounding seven others.
The conflict, now in its fourth year, has claimed the lives of more than
2,700 American troops and cost more than $300 billion.
There may also be a political cost for Rice's Republican Party. With less
than five weeks left before congressional elections, new polls show
Americans are increasingly unhappy with the war in Iraq and U.S. President
George W. Bush's leadership.
Bush asserted last Friday that critics who claim the Iraq war has made
America less safe embrace "the enemy's propaganda." He acknowledged setbacks
in Afghanistan against a Taliban resurgence but predicted eventual victory.
"You do not create terrorism by fighting terrorism," he told a receptive
military audience. "If that ever becomes the mind-set of the policymakers in
Washington, it means we'll go back to the old days of waiting to be attacked
_ and then respond."
It was the latest in Bush's series of speeches defending his Iraq and
anti-terrorism policies against heightened attacks from Democrats, who now
are citing a government intelligence assessment to bolster their criticism.
The classified National Intelligence Estimate, parts of which Bush
declassified last week, suggests the Iraq war has helped recruit more
terrorists.
Iraqi authorities pulled a brigade of about 700 policemen out of service
Wednesday in its biggest move ever to uproot troops linked to death squads,
aiming to signal the government's seriousness in cleansing Baghdad of
sectarian violence.
The government move came amid steadily mounting violence, particularly in
the capital. A U.S. military spokesman said the past week had seen the
highest number of car bombs and roadside bombs in Baghdad this year.
The suspension of the police brigade was the first time the Iraqi government
has taken such dramatic action to discipline security forces over possible
links to militiamen, though some individual soldiers have been investigated
in the past. Baghdad's Sunnis widely fear the Shiite-led police, saying they
are infiltrated by militias and accusing them of cooperating with death
squads who snatch Sunnis and kill them.
U.S. forces have been carrying out raids and arrests of militia members for
the past month as part of a wide-scale U.S.-Iraqi sweep of Baghdad launched
in August, which has seen the number of American troops in the capital
double.
Forces have been moving from neighborhood to neighborhood, searching houses,
confiscating weapons and arranging services like water and electricity for
residents in an attempt to stop sectarian violence and insurgent attacks. A
rise in U.S. deaths in recent days may be linked to their increased presence
in the capital, commanders have said.