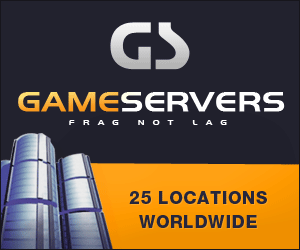 Media: The Associated Press
Byline: By ANNE GEARAN
Date: 06 October 2006
IRBIL, Iraq_Convinced oil revenue is the long-term key to economic
independence for a unified Iraq, Secretary of State Condoleezza Rice
appealed Friday for cooperation from the autonomous and oil rich Kurdish
north.
Rice visited the region's powerful president, Massoud Barzani, less than two
weeks after the regional government threatened to break away from Iraq in a
dispute over oil.
After a session with their staff, followed by a lengthy one-on-one meeting
at the Kurdish government offices in Irbil, Rice and Barzani stood in front
of U.S. and Kurdish flags and spoke to reporters.
Barzani, speaking in Kurdish through an interpreter, said Kurdistan, "like
any other nation, has the right to self-determination." However, he said he
is committed to a "federal democratic and pluralistic Iraq."
For her part, Rice thanked Barzani for the Kurds' long cooperation with the
United States, adding, "and I appreciate also your important participation
in the process of national reconciliation. Thank you."
When he was asked about the future distribution of oil wealth, Barzani did
not repeat recent assertions that Kurdistan alone should control new
contracts and business arrangements for oil pumped in the region. But at the
same time, he gave no endorsement of proposed national legislation on
dividing up income from oil.
Rice's two-day trip to Iraq is meant to show U.S. support for the country's
fragile central government, under assault by a spiral of sectarian violence
and growing calls for autonomy among Iraq's regions.
And while she said the administration is always reviewing its policies in
Iraq, she said it would not halt its backing for the country's struggling
government.
"The option that the President has been very clear that he is not reviewing
is beginning to somehow remove American support for this regime, for this
new government in Iraq, before it's able to do the job on its own," she told
reporters as they flew to London for a meeting on Iran's nuclear program.
Rice's departure from Irbil was delayed Friday, leaving unclear how much
progress would be made at the London session.
Rice had to wait about two hours for a replacement plane because of
mechanical problems discovered in the C-17 military transport that was
supposed to ferry her to Turkey, where another jet was waiting to fly her to
London.
The delay meant Rice would arrive late for a meeting with foreign ministers
from Britain, France, Germany, Russia and China. The group still planned to
meet but would be unable to finish its business and refer Iran to the U.N.
Security Council on Friday as had been expected, said State Department
spokesman Sean McCormack, who was traveling with the secretary.
In Iraq, fears of Kurdish secession have risen in recent weeks, especially
when Barzani briefly banned the display of the Iraqi flag in government
buildings.
The oil dispute reflects the larger fight over federal control in Iraq.
Although the parliament briefly averted a crisis over the Kurdish threat
last month, leaders have been unable to pass a federal law on the
distribution of oil wealth
The U.S. and other international backers want quick action on a law that
would streamline the complicated oil sector, attract foreign investment and
provide for equitable distribution of oil profits across Iraq.
Oil is still pumping at prewar levels more than three years after the
invasion that toppled the former president of Iraq, Saddam Hussein.
Oil resources are now governed by vague terms in the national constitution
written last year.
Energy analysts estimate oil revenues make up more than 95 percent of Iraq's
domestic budget.
Since the Gulf War of 1991 the Kurdish north had been out of Saddam's
control and the Kurds established their autonomous region under U.S. and
British protection. After the U.S.-led invasion and occupation of Iraq,
Kurdistan was the only region that did not witness major changes.
Iraq's new constitution recognizes Kurdish self-rule and provides a legal
mechanism for other areas to govern themselves but within the Iraqi state.
Sunni Arabs, who had enjoyed control over Iraq under Saddam, now fear the
Kurdish push for secession under the nation's new federal system. Should the
Shiite majority in the oil-rich south follow suit, the Sunnis would find
themselves with little more than date groves and sand.