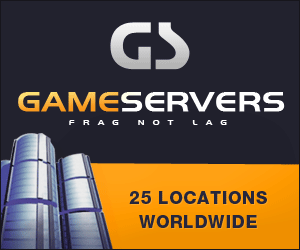 Chicago Tribune
March 18, 2007
By Dahleen Glanton, Tribune national correspondent
FT. STEWART, Ga. -- In a remote area of this sprawling military base, soldiers are preparing for a mission to Iraq that has become all too familiar.
Cracked Georgia red clay simulates the dusty deserts in Iraq. A make-believe village called Medina Wasl, occupied by Iraqi-Americans acting as townspeople, stands amid pine trees.
But the veteran soldiers undergoing the training know this makeshift battleground is far from the real thing. They have been to Iraq at least once already, and with each deployment, the danger of war becomes more intense and their family life at home more strained.
Monday marks the fourth anniversary of Operation Iraqi Freedom, and 7,000 Army soldiers from the 3rd Infantry Division are preparing to return to Iraq in May and later this summer as part of President Bush's plan to add troops to stem escalating civilian violence. To accelerate the troop buildup, soldiers are deploying two to three months earlier than scheduled, and they are training on the base rather than at the National Training Center at Ft. Irwin, Calif., where soldiers normally undergo rigorous exercises designed to acclimate them to conditions in Iraq.
About 3,000 additional soldiers from the 3rd Combat Aviation Brigade at Hunter Army Airfield near Savannah will deploy to Iraq in early May. The deployment of these soldiers was moved up by 45 days after Gen. David Petraeus, the top U.S. commander in Iraq, requested additional support units Friday.
The troops will join 4,000 soldiers who deployed from Ft. Stewart in January as part of a regular rotation. An additional 3,500 soldiers from the 3rd Brigade Combat Team in Ft. Benning, Ga., left for Iraq earlier this month. By the end of the year, the entire division of 20,000 soldiers will have gone to Iraq, 70 percent of them on their second or third deployment.
Ft. Stewart's heavy load
The war's longevity has hit particularly hard at Ft. Stewart, home of one of the Army's largest and oldest assault units of snipers, gunners, scouts and other infantrymen trained for some of the military's most perilous missions. Not since World War II has the 3rd ID experienced such a long engagement, and never have its soldiers been called to duty so often.
At the beginning of the war, the Tribune met families of the 3rd ID days before the soldiers deployed the first time. Though many of the troops had served briefly in the 1991 Persian Gulf war, there was excitement on the base over the new assignment 12 years later and the chance to put those years of training to use.
When troops of the 3rd ID rolled their tanks into Iraq, their spouses sat glued to television sets at home, cheering them on. And when the soldiers returned home that fall, their families greeted them with open arms, though apprehensive about what the future would hold.
Of the 3,198 military deaths in Iraq since the war began there on March 20, 2003, at least 322 have been soldiers from Ft. Stewart. Meanwhile, on the home front, the war is claiming a different kind of casualty.
The strain of war has worn down families, many of whom were unprepared for the isolation and demands of such a long conflict. Though many wives said they still believe in the mission and support their husbands, they acknowledge that they have sacrificed more than they bargained for. For this article, the Tribune interviewed only infantry soldiers. While there are many women serving in Iraq, only men serve in combat infantry units.
Divorce rates soared in 2004, the year after the war began. Among married Army officers, divorces rose 78 percent from 2003, while divorces among enlisted personnel rose 28 percent, according to the Army. Army officials credited counseling and other programs with a substantial decrease in officer divorces in 2005. Divorce rates for enlisted soldiers, however, have remained about the same.
Some couples that seemed the most committed when the war began were among those to divorce. Others continue the fight to hold their families together while battling financial woes, alcoholism, infidelity, emotional problems and injuries. Some welcomed new babies into the family. Now, women are stepping up again to take care of children alone as dad heads off to war.
`You prepare for the worst'
Though the soldiers insist they still believe in the mission, each time it is harder to go back, some said. It is hard to leave their families, knowing they will miss yet another birthday, anniversary or high school graduation.
"The first time, you train and train and you can't wait to fight. Then you conquer and come back a hero," said Sgt. Pedro Loureiro, 22, a gunner from Newark, N.J., whose fiance broke up with him after his first deployment in 2005. "But when you've already been there, you have to muster new strength ... and you prepare for the worst."
If there is one thing the soldiers said they have learned from multiple deployments, it is to be better prepared. This time, they have taken out more life insurance, they said, or left letters and videotapes for their families in case they do not return.
"You see soldiers losing their lives every day. I try not to think about it, but death does cross my mind," said Sgt. Kevin Simpson, 33, a husband and father of two boys who is preparing for his third deployment. "I pray all the time and let God lead me."
This time, Simpson, a 10-year veteran from Walterboro, S.C., will be responsible for eight soldiers in his platoon. Some, like Kyler Boline, 20, have never experienced war.
"I feel confident and at the same time apprehensive about going to a place where people are trying to shoot at you," said Boline, of Austin, Texas. "A civilian might look at the military as a lot of work, but I see this as a way to jump-start my life."