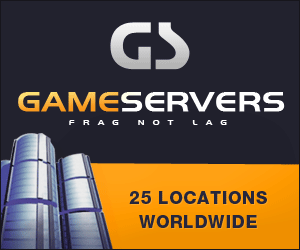 New London (CT) Day
May 20, 2007
New U.S. Mideast commander 'guardedly optimistic' on Iraq

By Robert Burns, Associated Press
Washington — Admirers of Adm. William J. Fallon salute his reputation for deft diplomacy. Judging from his first weeks as top commander of American forces in the Middle East, a talent for tact has served him well in many countries of the region except, perhaps, the one that matters most — Iraq.
Fallon is off to a quiet start as President Bush's surprise choice to succeed Army Gen. John Abizaid as head of Central Command. He is overseeing the wars in Iraq and Afghanistan while managing military relationships with Saudi Arabia, Pakistan and other nations at the center of Bush's strategy in fighting terrorism.
About the biggest splash he has made was deciding to retire the phrase "Long War," which is how the Arabic-speaking Abizaid described the global conflict against Islamic extremists.
The term was used frequently by Pentagon officials, including Defense Secretary Robert Gates. Fallon apparently was concerned it alienated Middle Eastern audiences by giving them the impression U.S. forces would remain in combat indefinitely.
The white-haired admiral is concerned, too, about alienating Iraqi leaders, and that troubles some in Washington.
Fallon told a Senate panel this month that his chief priority is securing Iraq. He described himself as "guardedly optimistic," but he trod lightly on the question of how to push the fractious Iraqi government into the political compromises deemed necessary to stabilize the country.
Push too hard, he warned, and Iraqis will lose confidence in the durability of U.S. support.
"If they get the perception that we are ... going to walk away from them, then this just encourages the factional militias," he said, and that would lessen further the chances of creating a government of national unity.
So Fallon was reluctant, when pressed, to say explicitly that the Iraqis have not lived up to their promises.
Sen. Carl Levin, D-Mich., chairman of the Senate Armed Services Committee, said he was troubled that Fallon seemed unwilling to use tough talk with the Iraqis.
"I think your message is very much weakened, and it's troubling to me because you meet with the leaders of Iraq," Levin said, adding that Fallon had "let them off the hook."
It is too early in Fallon's tenure to know how he will use his experience in building relationships. He has a strong personality and a knack for navigating the political paths in Washington and abroad.
When Gates announced Fallon's nomination, he stressed Fallon's record of success.
"He has forged new partnerships to help combat the influence of violent extremist networks and ideologies that threaten the moderate Muslim nations of the Pacific," Gates said.
No one expected Fallon to find a quick solution to the problem of conflict involving Iraq's majority Shiites, who were repressed under Saddam Hussein's rule; the minority Sunnis, who feel shut out by the Shiites; and the Kurds, who want to maintain the autonomy they enjoyed in northern Iraq under U.S. protection after the 1991 Gulf War.
He says he is looking beyond the immediate crisis to what a longer-term U.S. relationship with Iraq might look like, as well as the future U.S. military presence elsewhere in the Middle East and Central Asia.
Fallon's reputation for diplomacy comes mainly from his efforts to deepen a military dialogue with China during his time in charge of U.S. Pacific Command, his last assignment before replacing Abizaid.
Earlier, while Fallon was vice chief of naval operations — the No. 2 admiral at Navy headquarters in the Pentagon — he was sent to Tokyo to deliver a U.S. apology for the February 2001 accidental ramming of a Japanese fishing vessel by a Navy submarine near Hawaii in which nine Japanese were killed.
Since taking over for Abizaid in mid-March, Fallon has spent most of his time traveling in Iraq and elsewhere in his region. He has kept a lower public profile than David Petraeus, the U.S. general in Baghdad who reports to Fallon.
Bush often cites — even quotes — Petraeus in public remarks about Iraq; he rarely mentions Fallon.
A close observer of Iraq developments, Thomas Donnelly of the American Enterprise Institute, said he is not surprised that Fallon thus far has not emerged as a leading public voice in the fight against terrorism.
"The one bit of news he (Fallon) has made — his remarks about no longer calling it the "Long War' — wasn't a very helpful contribution," Donnelly said.
Without criticizing his predecessor, Fallon has suggested it is time to focus more on diplomacy in the Middle East. He said he got the impression in his first round of talks with regional leaders that they felt slighted.
"There is a feeling ... that we haven't paid much attention, or enough attention, to the opinions of the folks there, and whatever happened in the past, we have to deal with today," Fallon said.
Unlike Abizaid, Fallon started his assignment from a dead stop. Abizaid had been a deputy to Gen. Tommy Franks, the Central Command chief during the initial invasion in March 2003; Abizaid succeeded Franks four months later.
Fallon, 62, is the first Navy admiral to hold the Central Command's top job. Because the wars in Iraq and Afghanistan are mainly ground conflicts, it had been assumed Bush would pick an Army or Marine general to succeed Abizaid.
The area of responsibility for the Central Command chief stretches far beyond Iraq. It runs from the Horn of Africa — where Somalia is a major source of worry as a terrorist hide-out — across the Middle East and through Central Asia.
It is filled with potential flashpoints, including Iran and Saudi Arabia. At the moment, however, the biggest challenge for Fallon is finding a way to make Bush's new war strategy work.
Fallon did not participate in developing that strategy, and although Bush announced it on Abizaid's watch, Abizaid had made it well known that he liked the previous approach, centered on the goal of transferring more responsibility to Iraqi troops.
The new approach is banking on Iraqi politicians to reconcile differences between the Shiites, Sunnis and Kurds. Fallon has sounded less than confident they will succeed any time soon.
"I do not believe these differing factions in Iraq share a similar vision of an inclusive political middle ground, nor do they agree how to get there," he told the Senate Armed Services Committee on May 3.
Pressed on whether he thinks Iraqis have the will to succeed, Fallon said: "That's the No. 1 question in my mind: their ability, as well as willingness, to do this."