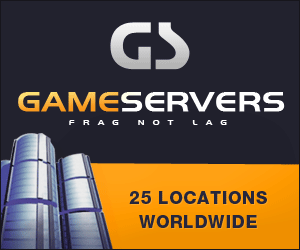 Baltimore Sun
May 25, 2007
Pg. 1
Naval Academy superintendent leaves a changed institution and some critics

By Bradley Olson, Sun reporter
To some, he has achieved the impossible in a four-year tenure: taking an institution with a lingering hostility to women and moving it with missionary zeal to the forefront of higher education, with far-reaching training and enforcement policies on alcohol abuse and sexual assault.
Others see a crusade run amok: a thin-skinned commander who, desperate to appease outsiders, brought flimsy cases to trial and made puzzling disciplinary decisions that favored women over men.
Naval Academy Superintendent Rodney P. Rempt, who presides today over his final graduation ceremony before heading into retirement in landlocked Montana, leaves behind a legacy of unprecedented reform - having retooled the curriculum, boosted graduation rates and overseen an improved performance in intercollegiate athletics.
But he also has engendered divergent camps of supporters and critics whose stridency is surprising given that the soft-spoken former president of the Naval War College was brought to Annapolis to calm waters roiled by a predecessor.
"Sometimes when he's made controversial decisions, I think he's had a certain motivation to teach us to set an example, and I think over time, that was enough to bring the brigade on his side," said Midshipman Brian Sheckells, an Anne Arundel County native who will graduate today.
Through a spokesman, Rempt, who is a vice admiral, and several members of his inner circle declined to be interviewed for this article. Rempt will turn over command June 8 and with his wife, Pam, move to Big Sky, Mont., after 45 years in the Navy.
Rempt, 61, came to Annapolis as a peacemaker - his predecessor resigned after the Navy inspector general criticized his imperious management style. Almost immediately, faculty members felt that Rempt was better suited for the academy's pluralistic culture and myriad constituencies: midshipmen, parents, the Navy and Marine Corps, clamorous alumni, an occasionally unruly body of civilian faculty members and Congress.
Nicknamed "Old Salt" by his peers, Rempt developed a grandfatherly rapport with midshipmen.
But Rempt inherited a high-profile rape case a month after arriving in 2003. Although a court-martial was in the works, he dropped charges against the midshipman after his accuser refused to testify about childhood abuse in her past.
Victim advocates criticized Rempt for giving up too quickly, and those close to him said he was troubled that too few cases of misconduct made it to trial.
Quietly, he launched an effort to change the institution's sexist culture, showing an early willingness to forward allegations of sexual harassment and violence to a judge and jury rather than handle them himself outside the spotlight.
That effort became a lot more public on Feb. 22 last year, when the academy announced that Lamar Owens Jr., Navy's most valuable player in a third-straight bowl-winning season, had been charged with raping a female midshipman in her dormitory room the month before.
A military judge later rebuked Rempt for e-mails sent to the entire academy community that day which called Owens' accuser "the victim." The e-mails were "rather damnable" and "insinuate guilt," the judge said.
Rempt defended himself under grueling questioning in a preliminary hearing at the Washington Navy Yard.
"I wanted to warn everybody: Don't jump to conclusions," he said, according to a transcript of his testimony obtained by The Sun. "Don't pass on rumors. Don't assign blame or find no blame to people just because you don't have all the facts. It is critical that we continue to support in the academy a climate that fosters dignity and respect."
When Owens was acquitted of rape after a two-week court-martial but convicted on lesser charges stemming from the sexual encounter, supporters of the former quarterback demanded that he be allowed to graduate and receive a Navy commission.
But Rempt recommended the senior be expelled, and two months later the Navy secretary concurred.
He won support from Congress, the academy's Board of Visitors - a civilian oversight panel - and women's groups as he sought to make the school more hospitable to women. He added a salon; made the academy's official anthem gender-neutral; drastically increased the prevalence of high-ranking women officers; raised the proportion of female students to 20 percent of the student body; stepped up sexual misconduct education and prevention efforts; and celebrated the 30-year anniversary of when women enrolled in the academy.
But critics saw something sinister, connecting the dots between those reforms and the school's handling of sexual misconduct.
Charles Gittins, an attorney who has frequently clashed with Rempt, said that in all the cases - Owens and others that he is familiar with - female witnesses have been allowed to testify with immunity from behavior that could have gotten them expelled, while men he has represented have been treated harshly, even court-martialed, for the same kind of behavior.
"He's gone way too far," said Gittins, a 1979 academy graduate. "I think he's sacrificed his objectivity in order to satisfy a feminist political agenda."
Sharon Hanley Disher, one of the first 81 female graduates in 1980, defended Rempt as a visionary.
"He's done more for women in four years than others did in the past 30," she said, adding that her son and daughter attend the academy.
Some of Rempt's decisions in disciplinary cases have also prompted congressional interest. Reps. Elijah E. Cummings and Henry A. Waxman called on the academy to investigate why five football players who admitted to using illegal steroids were lightly punished and allowed to play in the subsequent season. And other members of the school's Board of Visitors questioned why a senior was kicked out six weeks before graduation after failing a running test by 20 seconds.
Michael Haskins, Rempt's former roommate who served as a Navy inspector general from 2000 to 2003, said his 1966 academy classmate has made the right decisions, even in difficult cases.
"Now, a decision may not be popular with everybody, but you do not make decisions based on that or a willingness to be liked, especially in a military organization, where good order and discipline are so critical," said Haskins, who now sits as the academy's distinguished chair of leadership.
In the shadow of his efforts to curb sexual misconduct, Rempt has orchestrated changes in almost every aspect of academy life.
He was the first superintendent to name an African-American to be commandant, a prestigious second-in-command position, and then named a woman as that officer's replacement, another first.
Rempt led a major alteration in the school's largely engineering-based curriculum, updating coursework in the wake of the Sept. 11 terrorist attacks to teach midshipmen the languages and cultures of the areas where they will most likely serve. Eight Mids have been named Rhodes scholars in his term, and academy sports teams have won about 70 percent of their games.
He presided over more than $100 million of construction projects, restoring many areas that were damaged by Tropical Storm Isabel in 2003 and adding buildings, including one that honored the academy's first black graduate.
Seeking to hold at bay the rising tide of binge drinking at the academy - a growing trend at colleges across the country - he developed an alcohol enforcement policy that put the academy at the forefront of a nationwide zero-tolerance movement. He also sought to teach midshipmen older than 21 how to drink responsibly at social events, even opening an on-campus bar.
The Class of 2007 will have one of the highest graduation rates in academy history at nearly 82 percent.
But even amid such accomplishments, Rempt can't escape the impression that his efforts to help women have softened the academy.
Low attrition to some is a sign that getting through four years in Annapolis is too easy. And many question Rempt's apparent permissiveness with some offenses, such as drunken-driving incidents, while sex allegations, even recanted ones, can bring about dire consequences.
Bonnie Newman, the interim president of the University of New Hampshire and chairman of the academy's Board of Visitors, said the academy community will miss seeing the 6-and-a-half-foot-tall admiral puttering around on his souped-up golf cart or piloting his small superintendent's yacht on the Severn River.
"Rod has been a leader in the higher-education community, going way beyond what happens just at the service academies," she said.