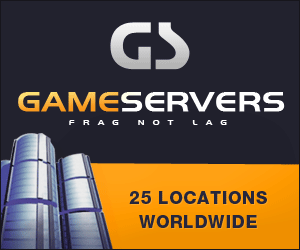 Washington Times
May 3, 2008
Pg. 3
By Agence France-Presse
A U.S. government watchdog on religious freedom yesterday expressed serious concern over violations in Iraq and was considering whether to place it on a blacklist with countries such as North Korea and Iran.
The United States Commission on International Religious Freedom said in a letter to Secretary of State Condoleezza Rice that it was "seriously concerned" about religious freedoms in Iraq, where widespread persecution of Christians has been reported.
The independent commission last year placed Iraq on its "watchlist," but its 10 members were divided on whether Iraq should be maintained in that category or dumped to a "country of particular concern" blacklist, officials said.
"There is some contention; the debate is whether it should go up or down," one official told the news agency Agence France-Presse, speaking on the condition of anonymity.
The commission said in the letter to Miss Rice, together with its annual recommendations on the status of religious freedom worldwide, that its members would travel to Iraq later this month to study the issue further. It planned to make the "appropriate designation" for Iraq in the "near future."
"The letter speaks for itself," commission Chairman Michael Cromartie told a news conference when asked about the rare omission of the entire Iraq chapter from its 338-page annual report.
It would be an embarrassment for the administration of President Bush if the influential commission recommends to the State Department that Iraq be downgraded as a country of particular concern.
The State Department's latest religious freedom blacklist comprises North Korea, China, Iran, Burma, Sudan, Eriteria, Saudi Arabia and Uzbekistan.
These were countries whose governments were considered to have "engaged in or tolerated systematic and egregious" violations of religious freedom or belief.
The commission's divisions over the draft Iraq chapter were reportedly along Republican and Democratic lines.
According to sources familiar with the drafts, the first draft, favored by the panel's Democrats, contained a larger critique of the overall U.S. troop surge in Iraq and counterinsurgency strategy supported by Mr. Bush and Republican presidential candidate Sen. John McCain, the New York Sun reported.
The Republicans on the commission drafted a dissent accusing the Democrats of partisanship, the report said.
In its recommendations, the commission also told Miss Rice to reinclude Vietnam on the blacklist of religious freedom violators, as well as Pakistan and Turkmenistan.
It said dozens of individuals who advocate religious freedom reforms in Vietnam, which was removed from the State Department blacklist in 2006, were imprisoned or detained while ethnic minority Buddhists and Protestants were harassed, beaten or detained.
The commission also put Afghanistan, Bangladesh, Belarus, Cuba, Egypt, Indonesia and Nigeria on its watchlist.