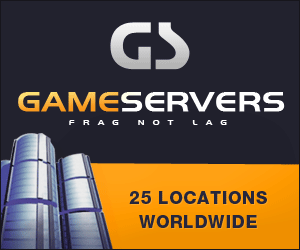 Washington Post
November 15, 2006
Pg. 1
Senator Is Elected Majority Leader

By Jonathan Weisman, Washington Post Staff Writer
Harry M. Reid (D-Nev.), who was elected Senate majority leader yesterday, said last night that President Bush still has not grasped the urgent need to change course in Iraq. Reid vowed to press quickly for phased troop withdrawals, a more international approach to Iraq's problems and a rebuilding of the depleted U.S. military.
In his first extensive interview since the Senate Democrats' leadership election, Reid also said members of his party will have to think big on the nation's domestic issues. That includes tackling the budget deficit with strict new rules on spending, exploring an eventual expansion of Medicare to address the uninsured, and examining an increase in tax rates on upper-income Americans.
But it was on the issue of Iraq that he was most passionate. Voter anger over the war swept his party to power with the unlikely defeat of six Republican senators, he said. Democrats must respond to that anger, he added, with hearings to keep the heat on the Bush administration, and with calls for a regional Middle Eastern conference and a revitalized Iraqi reconstruction effort.
To that end, he said, one of the first acts of the new Democratic Congress will be a $75 billion boost to the military budget to try to get the Army's diminished units back into combat shape.
Democrats will not try, Reid pledged, to play the strongest hand they have -- using Congress's power of the purse to starve the war effort of money and force the president to move. Such an effort would only elicit a veto from Bush. But he said Democrats will marshal their newly acquired power -- in hearing rooms and on the Senate floor -- to stoke public opinion and drive the debate.
"Three Americans killed yesterday, four British; 150 Iraqis taken out of that building and kidnapped; 1,800-plus went through that one Baghdad morgue but that doesn't count all the dead," Reid recounted. "My displeasure with the president, he doesn't understand the urgency of this. It's all victory for him, but I don't know what that means anymore in Iraq. I do know what we are doing now doesn't work."
Reid said he will be able to work well with Nancy Pelosi (D-Calif.), the incoming House speaker, whom he described as resilient and "a very astute politician." But he said the Senate will work differently from the House, given the Senate Democrats' very narrow 51 to 49 majority, which will necessitate close cooperation with Republicans.
"The speaker of the House has to be aggressive," Reid said. "It's like the British Parliament. If you've got the votes, you ram it through. But the Senate works differently."
Democrats also elected Sen. Richard J. Durbin (Ill.) yesterday as assistant Senate majority leader. Durbin has been assistant minority leader since January 2005. Senate Republicans will elect their leaders for the 110th Congress today.
In January, after two years as a Senate minority leader who bedeviled the Republican legislative agenda and sharply criticized Bush, Reid will take the helm of a body that has been notoriously difficult to control.
To the casual observer, Reid comes across as a reserved, soft-spoken, deferential politician who appears more comfortable in the backrooms of the Capitol than in the spotlight. But to those who have watched him close up, Reid's reputation is quite different -- that of a brawler who moves with the alacrity he acquired in his days as an amateur boxer.
The consummate pessimist in a political world full of sunny optimism, Reid is fond of saying that he would rather expect the worst and accept the occasional pleasant surprise than forever live with disappointment.
Reid, 66, came by his dour outlook honestly. He grew up in a tin-roofed shack in the gold-mining hamlet of Searchlight, Nev. His father was a hard-rock miner and a hard drinker whose battles with alcoholism and depression ended in suicide at age 58. His mother was a laundrywoman. Reid hitchhiked to high school 40 miles from home.
Upon graduation, local merchants raised money for his college tuition. He helped put himself through George Washington University Law School, working nights as a U.S. Capitol police officer.
But most of Reid's adult life has been in politics, becoming city attorney in Henderson, Nev., in 1964; a member of the Nevada State Assembly in 1968; and lieutenant governor in 1970. He clashed with the mob as head of the state's Gaming Commission, then went to the House in 1982. He reached the Senate in 1986.
In that time, he has been beset by controversies that continue to pose political problems for him. A $400,000 land purchase in Clark County, Nev., that Reid made in 1998 with a friend and business partner grabbed headlines in October when the senator had to amend four years of ethics reports to Congress to more fully explain the transaction. The sale brought in $1.1 million, netting a $700,000 profit in six years.
"Windfall?" he bristled yesterday. "I shouldn't have sold it. That was my big mistake. You know what that property is worth now? Thirteen million dollars."
This week, the Los Angeles Times published a report suggesting that the $18 million that Reid secured for a bridge connecting Laughlin, Nev., to Bullhead City, Ariz., may have boosted the value of land Reid owns nearby. Again, Reid scoffed at any hint of wrongdoing. The bridge, he said, is needed because heavy truck traffic has been limited on the Hoover Dam since the attacks of Sept. 11, 2001. The land in Arizona has been in his family since the 1960s, he added, noting that he has never seen it, much less thought of boosting its value. He said that it could take until 2013 to build that bridge.
Last month, the National Republican Senatorial Committee cited the controversies around Reid as it goaded Democratic candidates to return the party leader's campaign donations.
Reid's loyalty to the mining industry, which plays an important role in his state's economy, has created run-ins with fellow Democrats who seek to raise royalty fees on federal land and impose stronger environmental standards. He also opposes abortion rights, a position derived from his Mormon religion, which has put him at odds with many other Democrats.
Yet, Senate Democrats have strong faith in their leader.
"We went through combat together; and when you go through combat together, you learn everything," said Sen. Charles E. Schumer (N.Y.), who heads the Democratic Senatorial Campaign Committee, which helped Democrats take control of the Senate.
In the run-up to the Nov. 7 midterm elections, Democrats kept their legislative agenda carefully circumscribed to a set of initiatives that conservatives, moderates and liberals could all agree on. But in yesterday's interview, Reid hinted that Democrats will have to go further to address what he sees as the widening gap between rich and poor, and a middle class squeezed by health care costs and rising tuition.
Budget rules will be passed to require that any new spending or tax cuts will have to be offset by equal spending cuts or tax increases, he said.
"We can do this," he added. "People might not like what we do," but Democrats will stick to the rules.
He pledged an "unalterable commitment" not to touch the middle-class tax cuts Bush secured in his first term. But he said Democrats "would be crazy" to rule out rolling back tax breaks that benefited the top 1 percent of earners. He also spoke volubly about federal health-care programs for the elderly and for veterans that he said should be a model as Congress looks to address the growing problem of the uninsured.
"We have to look at the uninsured because it's bankrupting our country," he said.
Asked about a proposal floated by former president Bill Clinton to expand Medicare for those who could buy into it, Reid said, "we're not there yet," but he added that it should be studied.
"Someday, someday," he said, "what we have to do is cinch up our belts and take on the insurance industry."