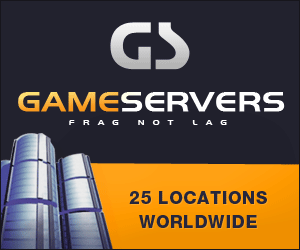 Washington Times
December 18, 2006
Pg. 8
Powell says temporary increase won't work to supress 'civil war'

By Eric Pfeiffer, Washington Times
The Senate's incoming majority leader said he would support a temporary increase of U.S. military forces in Iraq, so long as any such act was tied to a withdrawal by 2008.
"If it's for a surge -- that is, for two or three months -- and it's part of a program to get us out of there as indicated by this time next year, then, sure, I'll go along with it," Sen. Harry Reid, Nevada Democrat, said on ABC's "This Week."
However, other Democrats and former Secretary of State Colin L. Powell said such an increase in troop levels would not make much of a difference.
"Over this summer, the United States and Iraqi forces launched Operation Forward Together. It began in June, and then phase two began in August with thousands of American troops going into Baghdad to try to stabilize the situation," Mr. Powell said on CBS's "Face the Nation."
"They haven't stabilized the situation. So we have tried this surge of troops over the summer. I am not persuaded that another surge of troops into Baghdad for the purposes of suppressing this communitarian violence, this civil war, will work," he said.
Mr. Powell, whose so-called Powell Doctrine calls for the use of overwhelming force in military conflicts, said he thinks force levels should have been increased after the fall of Saddam Hussein in order to fill the security vacuum that led to the Iraq insurgency.
During his interview, Mr. Powell said he supports many of the proposals contained in the Iraq Study Group's 79 policy recommendations recently submitted to President Bush.
The bipartisan panel rejected a call for increased troop levels, which have been made most vocally by Sen. John McCain, Arizona Republican, who is weighing a possible 2008 presidential campaign.
A short-term increase in troop levels was also rejected by Sen. Edward M. Kennedy, Massachusetts Democrat and a member of the Senate Armed Services Committee.
"Well, I respect Harry Reid on it, but that's not where I am," Mr. Kennedy told "Fox News Sunday." "The generals who have testified before the Armed Services Committee think that we would add to being a crutch for the Iraqi civilian government in not making the right judgments and decisions. I think that is a persuasive case and is one that I support."
Although Mr. Reid said he would support a short-term troop increase, it was pointed out by "This Week" moderator George Stephanopoulos that one of the troop-increase proposals being considered by Mr. Bush would take place over 18 to 24 months.
"All I can do is shake my head," Mr. Reid said in response. "I have no military experience, but I have political experience. The American people will not allow this war to go on as it has. It simply is a war that will not be won militarily. It can only be won politically."
Sen. Jack Reed, Rhode Island Democrat, also appeared to reject the idea of sending more troops to Baghdad.
"I'd be very skeptical," Mr. Reed, who also sits on the Armed Services Committee, told CNN's "Late Edition." "General Schoomaker, the Army chief of staff, pointed out that surging troops without a purpose doesn't make any sense. So I think we'd all have to understand what the purpose of this increase would be."