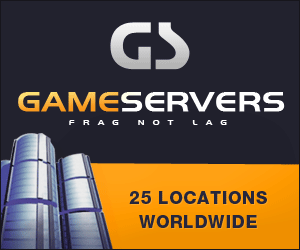 BRETT MARTEL
Associated Press
NEW ORLEANS -
When the Saints drafted Reggie Bush, Deuce McAllister knew his role was about to change, for better or for worse.
One season later, McAllister has a fourth 1,000-yard rushing season, he's going to the playoffs for the first time in his career, and isn't about to complain.
"It was always going to be a work in progress early on, but the more comfortable we got in the offense and just trying to play off of each other, it's gone pretty good for us," McAllister said. "Reggie's a play-maker, so we've just got to find ways to continue to get us both the ball."
Saints coach Sean Payton said there was never any plan to throw an almost perfect balance of the speedy, flashy Bush and the stout, powerful McAllister at opposing defenses.
Yet, it worked out that way.
McAllister finished the regular season with 1,057 yards rushing on 244 carries and 198 yards receiving on 30 catches. Bush had 565 yards rushing on 155 carries and 742 yards on 88 receptions.
Total yardage from scrimmage: Bush 1,307, McAllister 1,255.
McAllister led the Saints with 11 touchdowns, often powering his way into the end zone from inside the 10. Bush was second on the team with nine TDs, some of the longer, more spectacular variety - such as when he turned a screen pass into a 61-yard score in a Sunday night game at Dallas.
They combined for 2,557 yards and 20 TDs, even with McAllister sitting out the final game of the regular season on Sunday. The Saints already had clinched the No. 2 seed in the NFC by then, and Bush played only the first couple possessions of Sunday's game.
"You just want to have enough balance with personnel and enough balance with formations so that it's not predictable," Payton said. "Sometimes that's easier said than done."
Payton often subs Bush and McAllister in and out for one another, which seems to have kept both backs pretty fresh.
Early on, it was especially helpful to McAllister, who spent the offseason rehabilitating a torn knee ligament. Bush said it helped him avoid hitting the so-called "rookie wall," or that worn-down feeling first-year players sometimes struggle with as they adjust from college to the longer NFL schedule.
"I didn't run the ball a whole lot in the regular season, so I feel fresh, like I can go another 10 games," Bush said. "Coach used me a lot more in the passing game and allowed me and Deuce to share carries and I think that saved our bodies both."
When both are on the field, they are sometimes in the backfield together, but more often, Bush is lined up as a receiver. It is similar to the way Bush was used at Southern California, where he won the Heisman Trophy sharing carries with LenDale White.
"It works in the NFL and a lot of people thought that it wouldn't work," Bush said. "First and foremost, I'm a running back. That's how I perceive myself. The coaches perceive me as that, too, but we have both me and Deuce in the backfield, so we have to find ways to get the ball equally. And because I'm able to split out wide and I'm able to catch the ball out of the backfield they use me there, too - a lot."
That was one of the key reasons Drew Brees threw for a career-high 4,418 yards this season. Bush, often catching swing passes, accounted for nearly 17 percent of that.
Yet, while McAllister and Bush bring obviously different styles of play to the field, Payton continues to allow Bush to try to get some tough yards up the middle and McAllister some room in the flat on short passes. "You just don't say, 'Hey, here's our guy running inside and here's our guy running outside,'" Payton said. "These guys are good enough backs, I feel like they can do more than just one thing. One's a Pro Bowl player and the other's a Heisman Trophy winner, so it wasn't just from running inside or outside."