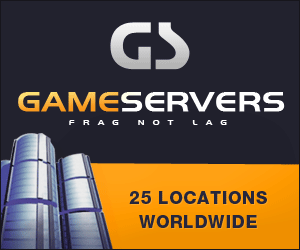 JOSEPH WHITE
Associated Press
ASHBURN, Va. -
Linebacker London Fletcher agreed to a five-year, $25 million contract with the Washington Redskins on Friday, capping another busy day of free agency for one of the NFL's top-spending teams.
The agreement, which includes a $10.5 million signing bonus, came as Fletcher and cornerback Fred Smoot were treated to a Washington Wizards game, part of a courtship by a Redskins team that went 5-11 and needs to repair the worst defense in the NFC.
The Redskins were close to finalizing a deal with Smoot, who played four seasons with the Redskins before leaving in 2005 to sign with the Minnesota Vikings.
"We're working on it now, as we speak," Smoot told The Associated Press following the Wizards' one-point victory at the Verizon Center. "I think something's going to get done."
Fletcher fills a need at middle linebacker, where Lemar Marshall regressed last year in his second season since Antonio Pierce's departure. Fletcher is small for the position - 5-foot-10 and 245 pounds - and will turn 32 in May, but he has been reliably solid over nine NFL seasons with Buffalo and the St. Louis Rams. He's yet to miss a game in his NFL career and has started every game since 2001.
In addition, cornerback Travis Fisher was scheduled to visit on Saturday, and the team was also courting offensive lineman Leonard Davis.
"We're just working as hard as we can. You never know," coach Joe Gibbs said as he left with the entourage heading to the NBA game in stretch limousines. "It's probably a little more up in the air than it normally is. Normally, the first day, we would have already knocked a bunch of stuff out. We haven't got a lot done, so I don't know."
Meanwhile, the Redskins took care of three of their own players. They re-signed safety Vernon Fox, keeping him off the free-agent market, and gave multiyear contract extensions to guard Randy Thomas and fullback Mike Sellers.
Fletcher and Fletcher both took physicals after arriving at Redskins Park. Then they headed to the Verizon Center to see the Wizards play the Atlanta Hawks.
The Redskins were successful with a similar ploy last year. They took Antwaan Randle El, Andre Carter, Adam Archuleta and Todd Collins to a Wizards game - and all ended up signing.
Although the Redskins were aggressive on Day One again this year, their tally of signings isn't expected to make the kind of splash made in past seasons. Gibbs said the team would be limited and more meticulous in its approach, especially after last year's disappointing performances from big-money signings Brandon Lloyd and Archuleta.
The greater degree of caution was reflected in the first two players brought in the building, both of whom have a history with Redskins coaches. Fletcher played for assistant coach Gregg Williams when Williams was head coach of the Bills, and Smoot was a second-round Redskins draft pick in 2001.
"One thing about it: We know Smooter," Gibbs said. "And he knows us."
Cornerback is a priority because Shawn Springs is uncertain to return because of his large salary cap number. The other starter, Carlos Rogers, had a lackluster season in 2006.
The top cornerback available was Buffalo free agent Nate Clements, but he was expected to command a signing bonus in the neighborhood of $20 million. The San Francisco 49ers were considered the early front-runners for Clements.
Smoot isn't a shutdown cornerback, but he's more affordable and played well when he was in Washington. He was cut Thursday by the Vikings after two seasons marred by injuries, violations of team rules and a disorderly conduct charge for his action at the infamous boat party in October 2005. He had only three interceptions in two seasons with Minnesota, hardly making him worth his six-year, $34 million contract.
"Everything would be put back in place if I did (return)," Smoot said. "Me leaving here was a big mistake."
Also on the Redskins' radar was Davis, who could be a replacement for guard Derrick Dockery. Dockery became a free agent after the Redskins were unable to sign him to a new deal, and he signed a seven-year, $49 million deal with Buffalo on Friday.
Davis was the No. 2 overall pick in the 2001 draft by Arizona, but he never became the overpowering All-Pro player the Cardinals envisioned. He played guard for three NFL seasons, then switched to left tackle in 2004.