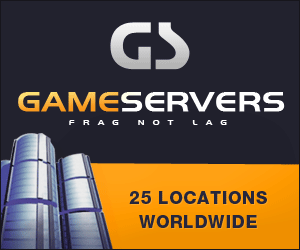 LARRY LAGE
Associated Press
DETROIT -
On a puck-shaped podium at center ice in the middle of a red-carpeted 'C', Steve Yzerman did what he does best when speaking.
Yzerman tried to avoid talking about himself.
He praised his family, the Detroit Red Wings' front office, former coach Scotty Bowman and former teammates during a ceremony Tuesday night that culminated with the retiring of his No. 19 jersey.
"It was his night, but in typical fashion, he refused to make it all about him," Bowman said after Detroit beat the Anaheim Ducks 2-1. "On one hand, it really surprised me that he took time out of his night to have the crowd recognize me, but that just shows you the kind of unselfish guy that he is."
Yzerman was composed for most of the ceremony that drew a sold-out crowd, but he was emotional when he directly addressed his adoring fans.
"My jersey is going to go up there and I hope as you watch it go up, and when you come back and see it, you give yourself a pat on the back because you're a big reason why that jersey is up there," he said. "It doesn't represent what I did, but what we did as an organization."
Yzerman, who was a captain for a league-record 20 seasons, is regarded as one of the best leaders in NHL history. But the player known as "The Captain" attempted to downplay that reputation.
"I feel like my image as a great leader is greatly overblown because I played with some of the greatest hockey players," Yzerman said with a comment that was met by groans. "I stand here humbly saying 'Thank you.' Any personal success I had was because of the great players I played with."
Yzerman retired last summer at the age of 41 after 22 seasons - all in Detroit - and stayed with the organization as a vice president.
He led the Red Wings to Stanley Cup championships in 1997, 1998 and 2002. His career ended with 1,755 regular-season points, a total that led all active players last season and trails just five in NHL history.
Before the ceremony that lasted nearly 1 1/2 hours and preceded the game against Anaheim, Yzerman acknowledged he was not real comfortable being the center of attention.
"I've thought about this day for a long time and I've kind looked forward to it and regretted it," he said.
His jersey became the sixth retired by the storied franchise and was hoisted to the rafters alongside Gordie Howe's No. 9, Ted Lindsay's No. 7, Terry Sawchuck's No. 1, Alex Delvecchio's No. 10 and Sid Abel's No. 12.
Yzerman made a franchise-record 1,063 assists and trails only Howe with 692 goals.
"That was not bad for a player who put offense on the back burner halfway through his career," Red Wings senior vice president Jim Devellano said.
Toward the end of his career, Yzerman's banged-up body took him out of the lineup and often slowed him when he was on the ice.
He missed the first 66 games of the 2002-03 season following a knee surgery - usually reserved for retirees - that involved sawing into the bone below his knee and using a wedge to realign the joint.
Bones in his face were shattered and various other ailments hurt Yzerman, but didn't damage his competitive spirit.
"No player I ever coached could play with a pain threshold like Steve Yzerman," Bowman said. "I treasure all of my Stanley Cup triumphs, but none like the one when Steve handed me the Cup (in 2002) following the game that would be my final game as coach."
Red Wings captain Nick Lidstrom presented Yzerman and his family with a trip to Austria to watch the 2008 Euro Cup finals. Owner Mike Ilitch gave him a 2007 Chevrolet Tahoe.
"You helped build Hockeytown," Ilitch said. "When people hear your name, they think 'Red Wings.'"
During a pregame gathering, a proclamation from Michigan Gov. Jennifer Granholm was read and it designated Jan. 13, 2007 - the date of Detroit's next home game - as "Steve Yzerman Day."
Detroit Mayor Kwame Kilpatrick dubbed Tuesday "Steve Yzerman Day" and presented Yzerman with a key to the city. Kilpatrick also said the intersection of Third and Atwater Streets, which meet at Joe Louis Arena, will be changed to "Yzerman Drive."
Perhaps fittingly, that honor also brought a self-deprecating reaction from Yzerman.
"I kind of wish my name was Smith or Jones," he said. "In 20 years, nobody will remember how to pronounce it. It took me 20 years for everybody to know how to pronounce it."