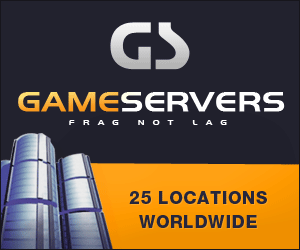 San Diego Union-Tribune
December 2, 2007
China's port denials baffle Americans

By Tim Johnson, McClatchy-Tribune
BEIJING – A spat over China's denial of port calls to U.S. naval vessels has led the Pentagon to deploy an increasing number of large ships to transit the Taiwan Strait in some of the most sensitive waters in East Asia.
Although the U.S. Navy has explained the passage of at least seven ships through the Taiwan Strait in the past nine days as the result of bad weather, it also conveys U.S. displeasure to China over its refusal to let Navy vessels dock in Hong Kong.
China has refused entry to nine U.S. Navy vessels into Hong Kong harbor. On Friday, Navy officials said China denied permission to a U.S. Air Force C-17 flight that had been scheduled for a resupply of the U.S. Consulate in Hong Kong.
The sudden port denials have angered Pentagon officials and baffled U.S. policymakers over the message China seeks to send.
China refused two U.S. minesweepers – the Patriot and the Guardian – that wanted to enter Hong Kong to escape bad weather on Nov. 21, then barred the carrier Kitty Hawk and its escort ships and an accompanying nuclear-powered submarine from docking in Hong Kong for a long-scheduled Thanksgiving port call.
About 290 family members of Navy seamen had traveled to Hong Kong to be with the sailors during the holiday, said Lt. Cmdr. Steve Curry of the U.S. Seventh Fleet public affairs office in Yokosuka, Japan.
After China's refusal of entry, fleet commanders ordered the minesweepers and the Kitty Hawk carrier group to move through the Taiwan Strait toward Japan. The strait separates mainland China and Taiwan.
"Due to the adverse weather and worsening sea conditions in the surrounding area, it was decided that the prudent path for safer seas was to transit the strait," Curry said.
A Pacific Fleet spokesman in Honolulu, Jon Yoshishige, said it is "not unusual for our ships to transit the Taiwan Strait."
However, entire aircraft carrier battle groups rarely do so. The last time that occurred was in 2002 when the carrier Constellation and its escort ships moved through the strait.
A guided missile cruiser and three guided missile destroyers escorted the Kitty Hawk. Curry did not explain why the Topeka, a nuclear-powered submarine that is part of the carrier battle group, did not move through the strait as well.
The Taiwan Strait, barely 100 miles wide at its narrowest, is a potential military flash point.
Mainland China claims Taiwan as a renegade province and says it has the right to seize control of the independently governed island with its military. It aims more than 900 short-range ballistic missiles across the strait.
The Taiwan Strait, which bustles with ships, is barely 230 feet deep at its deepest, adding hazard to passage.
About 50 U.S. Navy ships usually make port calls each year in Hong Kong, a favored port for sailors. Why China has suddenly refused port entry isn't clear.
"It's definitely meant to signal some dissatisfaction with American actions, and I think Taiwan is the main one," said Susan Shirk, a China expert at the University of California San Diego and a former State Department official dealing with East Asia issues.
Washington agreed in September to sell 12 P-3C submarine-hunting aircraft to Taiwan and announced in mid-November that it would upgrade anti-missile batteries around Taipei, Taiwan's capital.
China has decried the U.S. arms sales as a danger to its national security.