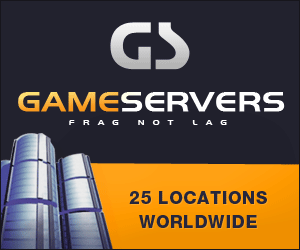 Boston Globe
April 9, 2008 By Robert Weisman, Globe Staff
Waltham defense contractor Raytheon Co. is making an aggressive push into cyber security, a field long dominated by smaller and more specialized technology and software vendors.
Raytheon, which acquired data-leak prevention toolmaker Oakley Systems of Salt Lake City last October, yesterday disclosed it has formed a business unit combining Oakley's staff with its own corps of security engineers to target an estimated $8 billion annual market protecting government and private-sector computer networks.
The new "information security solutions" practice, including about 200 employees at Oakley and hundreds more at Raytheon sites across the country, will be based at Raytheon's Intelligence and Information Systems division in Garland, Texas, outside Dallas.
Raytheon previously had provided cyber security to parts of the federal government, including the Pentagon and intelligence agencies. But its efforts were fragmented across multiple product lines and businesses. Oakley, meanwhile, had targeted a customer base of Fortune 500 companies and other businesses aiming to safeguard their data storehouses as network security threats proliferated.
"What we're trying to do is get focused," said Steve Hawkins, vice president of the newly combined cyber security business.
Raytheon officials unveiled their plans yesterday at the RSA Conference in San Francisco, a security summit previously attended by Oakley.
Shares of Raytheon ticked up 75 cents, or 1.14 percent, to $66.51 on the New York Stock Exchange yesterday.
Paul Nisbet, defense analyst for JSA Research in Newport, R.I., said spending on hardware and software to guard data and fend off external and internal security threats has been growing rapidly.
"This effort makes a lot of sense," Nisbet said. "Raytheon sees a decent market and one they can penetrate readily because of their numerous contacts in the government. And they'll let the Oakley folks continue to address the commercial side of the business."
Oakley's software and security appliances also provide "internal monitoring" of employees and network administrators to prevent sensitive data from being transferred outside the networks of businesses and organizations on small storage devices known as thumb drives.
Hawkins said most of the hundreds of software makers that dominate the field sell "commodity shrink-wrapped solutions" that help businesses and consumers counter viruses or hackers.
But the threats have become more numerous and sophisticated in recent years, with organized criminals, terror cells, and even nation-states deploying complex automated programs in a bid to penetrate networks.
"We're coming at this from over a 20-year history of helping the Department of Defense and the US intelligence agencies protect themselves," Hawkins said. "And there's an equal threat now on the commercial infrastructure of the United States."