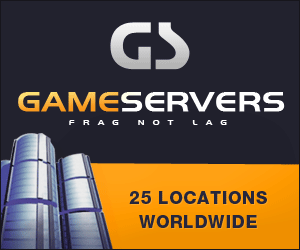 Boston Globe
March 6, 2008
Downing of satellite demonstrates strengths of company and country

By Robert Weisman, Globe Staff
WOBURN -- World leaders from the White House to the Kremlin to the presidential palace in Pyongyang took notice last month when a Navy cruiser operating in the Pacific Ocean fired a missile that blew apart a crippled spy satellite more than 130 miles above the earth.
But few paid closer attention than employees of Waltham's Raytheon Co., where rising missile and radar orders have been driving sales and earnings increases. The defense company designed and built not only the SM-3 Standard Missile that destroyed the satellite to prevent its toxic fuel from falling to earth, but also the X-band radar system that tracked the satellite and helped the Navy target it.
John Krasnakevich, director of advanced programs at Raytheon's Missile Defense Center here in Woburn, was in Washington conferring with US intelligence officials about Raytheon's radar capabilities on Feb. 20 when the government reported the intercept. Krasnakevich didn't boast to his hosts about Raytheon's role. He didn't have to.
"I knew they'd figure it out," said Krasnakevich, a radar technology pioneer known in missile defense circles as Dr. K.
Krasnakevich's tactful omission underscores the politically delicate nature of missile defense and the sensitivity of Raytheon officials to the military counterparts they refer to, collectively, as "the customer." After getting US government approval, Raytheon released a brief statement describing in general terms the part it played in the satellite shoot down. Among other things, the company dispatched engineers to provide mission support aboard the Navy warship.
US and Raytheon officials were encouraged by the intercept and its implications for America's planned missile shield at a time of rising anxiety over missile proliferation around the globe. For Raytheon, the event marked the culmination of decades of technology advances ranging from redesigning power units for radar antennae to sharpening the ability to discriminate between incoming objects to improving communications between radar and missile operators.
"It showed one thing," said Krasnakevich, who has led the Raytheon teams that developed many of these advances. "The technology is adequate enough to intercept a very high velocity target."
The SM-3 was an outgrowth of Ronald Reagan's Strategic Defense Initiative, dubbed Star Wars. Its success in targeting the wayward satellite, with help from Raytheon's radar technology, sent a message to potential antagonists such as Iran and North Korea, as well as former adversaries Russia and China, of US technological prowess.
"This means that the United States has antisatellite capability," Russian commentator Andrei Kislyakov wrote in the Moscow News, an English-language weekly newspaper and website. "It was a good chance for the Americans to test the new missile without searching for a pretext and arousing unnecessary suspicion."
It also reinforced to the Pentagon and its Missile Defense Agency that Raytheon, long a leading supplier of radar and missiles for tactical applications, such as protecting troops on the battlefield, guarding land-based intercontinental ballistic missiles, or attacking ground targets from submarines or surface ships, means to be a key contractor on the Ballistic Missile Defense System program.
"This certainly was good marketing for Raytheon," said Jon B. Kutler, founder and chief executive of Admiralty Partners, a private equity firm specializing in aerospace and defense. "I'm a believer that somewhere on the list of priorities of why this was done was to test this missile defense system in the first place. It's an expensive system that hasn't been well received globally, but this was good advertising."
While the company doesn't break out the total value of its work for the missile shield program, which is divided among several operating units, Raytheon booked a $298 million order last year for ballistic missile defense as part of its growing order backlog.
Last month, President Bush said the United States was close to an agreement with the Czech Republic to install Raytheon's X-band early-warning radar system on Czech soil. US officials also have been negotiating to install 10 missile interceptors, which include Raytheon technology, on bases in Poland. The program, opposed by Russia, is meant to enable the United States and Europe to counter a potential threat from Iran or other rogue states.
Deployment of the missile shield has been controversial, with some opponents in Europe fearing it could make them targets and some in the United States arguing it would divert funds from more pressing military needs in Iraq and Afghanistan. The fate of the system in the short term may hinge on the results of the US presidential election.
While Republican John McCain has been a supporter of missile defense, Democrats Barack Obama and Hillary Clinton have voted to shift funds to other programs, though Clinton has also voted to fund missile defense research.
"There's going to be a lot of pressure on defense spending because it's seen as having been out of control in recent years," Kutler predicted. "Under a John McCain administration, the missile defense program should be protected. But if the Democrats win in November, this is one program that you might see fall down the priority list."
If so, the main benefit of the satellite shoot down to Raytheon may be showcasing technology that could boost conventional radar and missile sales. Revenue climbed 11 percent to $4.69 billion last year at the company's Tewksbury-based Integrated Defense Systems division, which designs and builds radar systems. The $475 million increase included $183 million for US and international missile defense programs, according to a company financial statement. Sales also rose 11 percent to $4.99 billion at Raytheon's Missile Systems unit in Tucson.
Last month's satellite intercept was celebrated at both divisions. "I was very pleased with the success," Krasnakevich said. "I have to go and see my friends in Tucson and congratulate them. Because we pulled off something really dramatic."