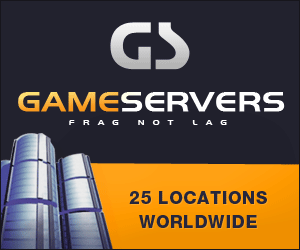 STEPHEN HAWKINS
Associated Press
SURPRISE, Ariz. -
Eric Gagne isn't worried about his mechanics or throwing hard. The record closer threw 15-20 pitches in quick succession, then took a short break and did it again.
"It was good, fluid. There were some good ones, some bad ones," Gagne said Thursday after the 10-minute bullpen session, his second this week. "It doesn't hurt, nothing. ... I'm probably going 50-60 percent. It went well, I'm encouraged again today."
Now with the Texas Rangers, Gagne's primary goal is to get used to being on the mound again and building arm strength after two injury-plagued seasons.
Since his dominating run for the Los Angeles Dodgers from 2002-04, when he converted 84 straight saves and won an NL Cy Young Award, Gagne has had three operations and pitched only 15 1-3 innings. The right-hander had as many appearances (two) as surgeries last year.
"I want to keep feeling good every day. I don't want to take any step back. That's why I'm going so slow. I want to build my arm strength, get all the scar tissues out of my surgeries," Gagne said. "I'm just trying to get back to all my pitching muscles which I didn't use for two years."
Gagne had surgery in April to remove a nerve from his pitching elbow and his season ended after surgery in July to repair a herniated disk in his lower back. In June 2005, he had a nerve removed from the pitching elbow, the same arm that required ligament replacement surgery in 1997 when he was in the minor leagues.
After the Dodgers declined Gagne's $12 million option for 2007, the Rangers signed him to a $6 million, one-year deal. He can make an additional $5 million in performance bonuses.
"He's all gung-ho. This guy is a pro. He brings so much to our ballclub if everything goes right," pitching coach Mark Connor said. "Yeah, everybody would like to see him go out there and pop it 94 mph, but I've told him, the goal is April 2. ... We're just kind of taking it slow with him. He knows what he has to do."
Gagne doesn't plan to throw another bullpen session until Sunday. Still, he's ahead of schedule from past springs, when he mainly did long tossing and rarely threw bullpen sessions the first few weeks of spring training.
"It's been very frustrating for two years, so I'm just excited to be out on the mound. It's like I'm a kid again out there," he said. "When it's taken away from you, you realize how much you love it and how much passion you have for it."
The Rangers didn't necessarily need a closer. Akinori Otsuka took over that role last season from struggling Francisco Cordero and Otsuka converted 32 of 36 save chances.
But Gagne was the kind of potential difference-maker general manager Jon Daniels wanted to add to the roster. His 96 percent career save percentage (161 of 167) is the highest in major league history for pitchers with at least 100 saves.
Plus, the move also allowed the Rangers to return Otsuka to the eighth-inning role planned for him when they got him before last season.
Primarily a starter during his first three seasons in Los Angeles, Gagne went 11-14 in 48 games (38 starts). He then had 152 saves from 2002-04, converting all 55 chances with a 1.20 ERA in 2003 when he was the NL Cy Young winner.
Gagne hasn't forgotten that invincible feeling he had on the mound during that three-year stretch. And he's certain he can get there again.
"I'm real close. I feel good right now," Gagne said. "I might not be able to throw six days in a row anymore like I used but. But I'm confident that I'm going to be pretty close to what I was."