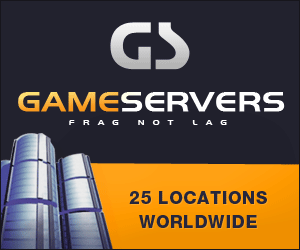 CHICAGO (AP) -Sammy Sosa answered the boos with his bat and made his return to Chicago a memorable one.
Sosa hit a three-run homer, the 591st home run of his career, and the Texas Rangers beat the Chicago White Sox 8-1 Tuesday night.
"I'm not going to be here and try to have a fight with the fans," the former Cubs star said after his first Chicago appearance since 2004. "It's part of the game. Like I said before, it's going to happen, and if they feel like that, it's OK with me. I got to be focusing on what I'm going, go out there and give it the best I can."
Sosa, booed in each at-bat, went 2-for-4 and followed an intentional walk to Mark Teixeira with his third homer of the season. His three-run drive to right-center in the eighth off Mike MacDougal brought out vintage Sammy - a hop out of the batter's box, a well-timed shuffle of his feet as he reached each base and then a touch of his fingers to his lips for the TV camera in the dugout after he was mobbed by his teammates.
"Definitely that moment was a moment I have to feel great. They walk Teixeira and got to me, and I got the job done," Sosa said. "If you believe in yourself, good things will come out of it. Today, I'm not going to lie to you. I came here and didn't know what to expect. I've been out for a year. To have the opportunity to come here and have a good game, I'm very satisfied."
Sosa's previous appearance in Chicago, with the crosstown Cubs, was not as pleasant. He left the 2004 season finale early, was fined and subsequently traded to the Baltimore Orioles. After a rough season with the Orioles, Sosa took a year off before returning to the Rangers, the team he launched his career with in 1989. He also played with the White Sox for parts of three seasons before he was traded to the Cubs to start the 1992 season.
Brad Wilkerson and Ian Kinsler also homered for the Rangers on Tuesday night to back Robinson Tejeda (2-1).
Tejeda allowed one run - a fourth-inning homer by Jim Thome - and three hits in seven innings with four walks and three strikeouts.
White Sox manager Ozzie Guillen, a former teammate of Sosa's, defended his decision to intentionally walk Teixeira.
"I will walk Teixeira tomorrow and pitch to Sammy Sosa every day this year. I'm not scared of Sammy. He had a ball right in the middle of the plate," Guillen said. "I respect Sammy as a player. I respect Sammy as a hitter, but right now I'm facing Sammy Sosa. I'm not facing Teixeira if I have my best right-handed pitcher on the mound."
Sosa said he's not sure how loud or intense the booing will be the rest of the series. And he doesn't seem to care. He's not in the outfield, listening to it, because he's the designated hitter.
"After the first couple of innings, the boos and everything, and then my last two at-bats, I got a double and a home run," Sosa said. "Today was an exiting day, not having been in Chicago for three or four years. We went out there and played a good game. Everybody contributed today, including myself. It's pretty much a great day."
Jon Garland (0-1), an 18-game winner in each of the last two seasons, gave up five runs and five hits in seven innings and is winless in his first three starts. The White Sox have scored just two runs in their last three games.
"It's a long season, whether it be the cold or guys not seeing the ball right now, it will definitely turn around," Garland predicted.
Wilkerson put the Rangers up 2-1 in the fifth with a two-out, two-run drive - right after the White Sox failed to turn what could have been an inning-ending double play when second baseman Tadahito Iguchi had trouble handling a throw from third baseman Joe Crede on Kinsler's grounder. Iguchi was able to pick up the ball for the forceout but unable to make a relay to first.
Kinsler hit his seventh homer of the season in the seventh following a double by Sosa. Thome's long homer off a back wall behind the center field fence came one pitch after he swung and missed, and his bat flew into the box seats and struck a fan. Thome's 475th homer tied him with Stan Musial and Willie Stargell for the 24th.