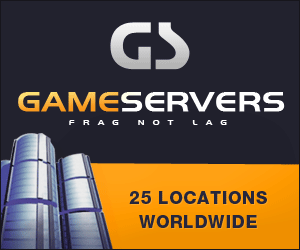 Wall Street Journal
August 14, 2008
Pg. 6
By Guy Chazan
NEAR RUSTAVI, Georgia -- A neat row of large craters in a field in southern Georgia strongly suggests that Russia dropped bombs near oil and gas pipelines bringing fuel to the West.
Georgian officials say Russian warplanes dropped bombs in an early Saturday raid close to the Baku-Tbilisi-Ceyhan pipeline, which pumps some 850,000 barrels of crude a day -- or 1% of total global oil demand -- from Azerbaijan to the Mediterranean. The bombs narrowly missed the line, but one exploded just 10 feet away from it.
If the Georgian claims are correct, it isn't clear whether Russia intended to score a direct hit or merely give the West a scare about the security of its energy supply.
Zurab Janjgava, general director of Georgian Oil & Gas Corp., said he believes Russia wanted to blow up the pipeline. "These were pinpointed attacks," he said in an interview.
Russia has categorically denied attempting to bomb pipelines on Georgian soil. Georgian officials were unable to furnish definitive proof the craters were caused by Russian bombs.
But the physical evidence of a recent air attack, witnessed by a reporter, is compelling.
The line of craters left by the alleged Russian attacks runs through the middle of a hilly, mostly uninhabited plain some 15 miles south of Tbilisi, near the town of Rustavi. The area lacks military or even human targets. The only sign of civilization is a small farm surrounded by haystacks and grazing herds of cows and sheep. The 45 craters -- each some 60 feet across -- scar the hillside like footprints left by a giant.
Close by lies the BTC pipeline, operated by British oil company BP PLC and buried at a depth of nearly six feet. It is identified only by small markers spaced out at one-kilometer (0.62-mile) intervals along the pipeline's route.
Mr. Janjgava said another raid Tuesday appeared to have been aimed at a second pipeline, known as Baku-Supsa, which brings Azerbaijan oil from the Caspian Sea to a terminal in Georgia's Black Sea town of Supsa.
The craters are concentrated in an area close to where BTC and the Baku-Supsa line intersect, near BTC's 15-mile marker. There were no other reported Russian attacks for many miles around.
The raids suggest Russia wasn't only aiming to humiliate its neighbor militarily but also to damage its reputation as an energy corridor.
Over the past few years, Georgia has worked hard to build up an image as a conduit for oil and gas to Western markets from the Caspian, one of the world's great hydrocarbon regions.
A consortium of European energy companies is planning a pipeline called Nabucco, named after a Verdi opera, that would bring natural gas from Central Asian nations like Turkmenistan to Europe via the Caucasus and Turkey. Nabucco would cross Georgian territory.
"But [it] stands little chance of success if this tense situation in Georgia continues," Georgian Oil's Mr. Janjgava said. "And that's true not only of Nabucco but of all the planned Caspian transit corridors."
BTC was the centerpiece of Georgia's effort to carve itself a niche as an energy corridor. The 1,100-mile pipeline snakes through Azerbaijan, Georgia and Turkey to bring high-quality crude to a port on the Mediterranean. The $2.95 billion project became fully operational only two years ago, and has a capacity of one million barrels a day. It was the first major pipeline to bring oil from the region that bypasses Russia and was strongly backed by the U.S.
But even before the conflict between Russia and Georgia, it was in trouble, forced to close due to a fire in the Turkish section for which Kurdish rebels claimed responsibility.
With BTC out of action, BP had to pump all its Azerbaijan oil through Baku-Supsa, which has a much smaller capacity -- about 100,000 barrels a day. BP shut it down Tuesday, partly because the fighting meant Black Sea tankers weren't able to load up at Supsa, leading to a stockpiling of crude at the terminal.
BP also shut the South Caucasus Pipeline, which runs alongside BTC and ships natural gas from Azerbaijan to Erzurum in Turkey. On Wednesday, BP declared force majeure on its loadings from Baku-Supsa, meaning it may not be able to fulfill export contracts.
Meanwhile, Kazakhstan says it has suspended shipments of crude via a rail link to the Georgian port of Batumi.
"We hope to restart the pipelines as soon as the situation becomes safe," said BP spokeswoman Rusiko Medzmariashvili. She declined to predict when that would be.