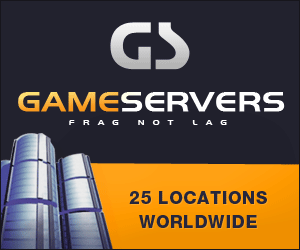 JOSH DUBOW
Associated Press
ALAMEDA, Calif. -
When Aaron Brooks signed with the Oakland Raiders, he was looking forward to teaming with Randy Moss and Jerry Porter in what he hoped would be a revival season.
At his first minicamp, Brooks talked about how playing with a receiver like Moss would bring a "smile" to any quarterback's face.
There's been little for Brooks to smile about this season and he admits he's thought "what have I got into?"
He got hurt in the second game of the season as Oakland opened with back-to-back blowout losses. By the time Brooks returned in November, Oakland had slipped to 2-7 and the season was lost.
Five more losses with Brooks at the helm followed and the Raiders (2-12) are one loss away from matching the 1962 team for most defeats in franchise history.
The latest defeat was as bad as any this season as Oakland fell 20-0 to a St. Louis team that had been allowing more than 25 points per game, including 42 the previous week against Chicago. Oakland has been shut out three times this season, including twice at home.
"Not in a million years when I got here," Brooks said when asked if he could have imagined the problems this season.
Brooks had hoped for a fresh start in Oakland after his six-year tenure in New Orleans ended on a sour note in the aftermath of Hurricane Katrina. He had started 82 straight games before being benched by the Saints for the final three games of 2005.
With the Raiders possibly targeting a quarterback with their first-round pick next year, Brooks could be looking for a new home again this offseason. He opened up Monday on some of the problems this season for the team.
He said the issues began before the season even started with Porter clashing with Art Shell's coaching staff over offseason workout plans and then publicly demanding a trade at the start of training camp.
"When I got here it was uproar from the jump," Brooks said.
Porter, the team's leading receiver a year ago, was held out of the first four games, suspended for the next two and played sparingly before missing the last four games with a hip injury.
Moss, the team's best big-play threat, has talked on his radio show about being traded and saying his bad mood has led to dropped passes this season.
"Randy was like the perfect model citizen team player before his outburst, so it's like, 'Oh, great. What's really going on?'" Brooks said. "You see other issues across the board, as far as offensively is concerned that make you think ... What have I got into? ... it's been tough. A lot of time I've been biting that fist of mine."
Porter has played only two plays since Brooks returned to the starting lineup Nov. 19 against Kansas City. Moss then went down with an ankle injury Dec. 10 against Cincinnati and missed the Rams' game as well.
Alvis Whitted dislocated his wrist Sunday and is done for the season.
"I'm very disappointed with fact that, with the talent that's in this locker room, and the guys that we look at in terms of our skill players and our playmakers, we weren't all on the field at the same time," Brooks said. "It makes my job that much more harder."
Brooks complained Sunday after being pulled for Andrew Walter in the fourth quarter with the team trailing 13-0. Shell said Brooks would be the starter Saturday against Kansas City when he once again goes for his first win as the Raiders starter.
Brooks was 11-for-19 for 98 yards and one interception against the Rams. He has seven interceptions and just three touchdowns this season.
"There were some opportunities that were missed but again, it's not all Aaron's fault,' Shell said. "There's other things involved in it, but there were some opportunities that were missed."