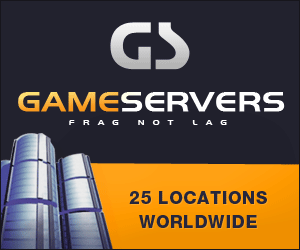 New York Times
April 9, 2007
Pg. 8
By Edward Wong
BAGHDAD, April 8 — Moktada al-Sadr, the rebellious Shiite cleric and power broker, exhorted Iraqi security forces on Sunday to unite with his militiamen against the American military in Diwaniya, an embattled southern city in Iraq where fighting has raged for three days.
Mr. Sadr's statement did not explicitly call for armed struggle against the Americans, but it still represented his most forceful condemnation of the American-led occupation since he went underground after the start of an intensified Baghdad security crackdown nearly two months ago. It also came as his followers streamed out of Baghdad and other cities to join a mass protest in southern Iraq organized by Mr. Sadr's aides to denounce the American occupation of Iraq on Monday, the fourth anniversary of the fall of Baghdad. The arteries winding to Najaf, the holy city where Mr. Sadr has his headquarters, were clogged with vehicles carrying protesters.
Mr. Sadr's call for resistance came as the American military announced the deaths of 10 soldiers in five attacks over the weekend, the highest two-day total for American fatalities since the new security plan began Feb. 14. Five soldiers were wounded. Violence against Iraqis continued unabated on Sunday, with at least 43 people killed or found dead. Seventeen were killed and 26 wounded in a car bombing near a hospital and mosque in the insurgent enclave of Mahmudiya, south of Baghdad.
Mr. Sadr's statement on Sunday indicated he might be ready to resume steering his militia, the Mahdi Army, toward more open confrontation with the American military.
The Mahdi Army has generally been lying low during the Baghdad security plan, but intense fighting broke out in Diwaniya on Friday between militiamen and American-led forces. The battles erupted when American and Iraqi soldiers isolated neighborhoods in Diwaniya to search for militiamen. Fighter jets hit militia positions on Saturday, and one police official said at least seven Iraqis had been killed and 15 wounded in the fighting. Residents reported American soldiers scampering across rooftops on Saturday evening.
The battles in Diwaniya have been the most violent in months between the Mahdi Army and the Americans, and could portend violence in other strongholds of the Sadr militia. Mahdi Army fighters began moving to Diwaniya and other southern cities when the Baghdad crackdown began.
"The strife that is taking place in Diwaniya was planned by the occupier to drag down the brothers and make them quarrel, fight and even kill each other," Mr. Sadr said in a written statement. "Oh my brothers in the Mahdi Army and my brothers in the security forces, stop fighting and killing because that is what our enemy and your enemy and even God's enemy hope for."
Mr. Sadr added: "God ordered you to be patient and to unite your efforts against the enemy and not against the sons of Iraq. They want to drag you into a war that ends Shiitism and Islam, but they cannot."
Mr. Sadr's influence over the security forces in Diwaniya is unclear. Many Iraqi Army commanders and police officials there take orders from the Supreme Council for the Islamic Revolution in Iraq, a powerful Shiite party that is the main rival to Mr. Sadr's organization.
The American military said Sunday that at least 39 people suspected of being militiamen had been detained during the weekend fighting, and soldiers had uncovered caches of particularly deadly explosives that American officials contended came from Iran.
Mr. Sadr led two rebellions against the Americans in 2004 and emerged more powerful from each, even though thousands of his fighters were killed. He entered mainstream politics, and his followers now hold at least 30 seats in Parliament and critical cabinet postings. He also has a powerful protector in Prime Minister Nuri Kamal al-Maliki, a conservative Shiite who gained the top job because of Mr. Sadr's support.
Although Mr. Sadr has a home in Najaf, his current whereabouts are a mystery. American military officials say he is in Iran, but supporters insist he is still in Iraq. There have been explosions of violence involving the Mahdi Army before the fighting at Diwaniya. On March 30, a battle erupted in a Baghdad neighborhood between Mahdi Army fighters and Kurdish soldiers brought in from the north as part of the security plan.
The Iraqi government said Sunday that it would ban all traffic in Baghdad on Monday as an extra security precaution on the anniversary of the fall of the capital to the Americans.
Security officials in Najaf said they had prepared for the Sadr rally by blocking any arriving vehicle not locally registered. Residents said they feared bombings by Sunni insurgents. "The thing that worries me about the demonstration are possible attacks by takfiris," said Salam Hussein, a 35-year-old teacher, using a Shiite term for Sunni militants. "Some people might try to make security problems. Other than that, the protest is a good sign of freedom."
An Iraqi employee of The New York Times contributed reporting from Najaf.