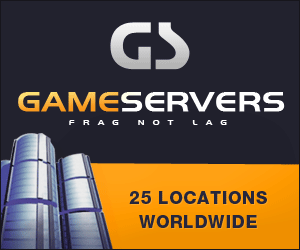 USA Today
July 27, 2007
Pg. 4
Johnathon Millican Died Fighting For His Country. But The Army May Be Breaking Its Own Rules In Granting An Honor Based On Conflicting Accounts

By Gregg Zoroya, USA Today
When Pfc. Johnathon Millican, 20, died in January in Karbala, Iraq, three of his fellow soldiers believed he had thrown himself on a grenade and saved their lives and that of a fourth soldier.
But Sgt. 1st Class Sean Bennett, whose eyewitness account led the Army to award Millican the Silver Star, one of its highest honors, subsequently said his initial report may have been inaccurate. Col. Al Kelly, who looked into the incident as part of a standard investigation, said autopsy results showed that Millican was killed by gunfire and more likely fell dead near the grenade.
Three other soldiers unidentified in the report said Millican either threw himself or fell on the grenade. The Army did not make them available for interviews despite repeated requests.
Despite the questions surrounding Millican's death, the Army plans on Saturday to present the Silver Star to Millican's family in his hometown of Locust Fork, Ala. By doing so, the Army is not following new rules on how medals are to be awarded. The rules state: "Posthumous valor awards must always reflect accurately the actual events and circumstances for which the award is being presented."
The rules were developed after the Army revised its account of the death of Pat Tillman, a former pro football star.
In March, a Pentagon inspector general's report said the Army awarded Cpl. Tillman a posthumous Silver Star based on an inaccurate account of how he died in Afghanistan in April 2004.
Originally the Army said Tillman, who joined after the Sept. 11 attacks, was leading an attack against Taliban forces. A subsequent investigation showed he was killed by friendly fire. As a result, the Army promised to do a better job of assuring its facts are correct before making awards for heroism.
Based on the latest version of Millican's death, the Silver Star should not be awarded, says retired Marine lieutenant colonel Thomas Richards, head of the Legion of Valor, an association of medal recipients. "If no action occurred, no award is warranted," he said.
Millican's wife, Shannon, says the Army gave the family copies of the Feb. 27 investigative report. She says she is angry and disappointed by Bennett's new account of the incident. Her mother, Paula Hogeman, said the family never needed to hear about great heroics. "All we ever wanted was the truth," Hogeman says. "He fought for his country and that's not going to change. … He died a hero to us, and he always will be."
The Army's citation accompanying the medal Millican will be awarded Saturday says "His valor and devotion led him to sacrifice his own life to protect his friends and comrades." Kelly said he would not comment on whether the citation's wording was an accurate account of what happened.
If Millican had thrown himself on a grenade, he might have been eligible for a Medal of Honor, the military's highest award, based on long tradition. Commanders considered seeking that honor but decided against it, Kelly says.
Since Millican's commanders were not absolutely certain that he threw himself on the grenade, Kelly says, they settled for the Silver Star, which doesn't require the extensive investigation of a Medal of Honor.
That's not how Silver Stars are supposed to be awarded, says Shari Lawrence, a spokeswoman for the Army's awards branch. A spokesman for the Army, Paul Boyce, says "commanders have the authority to review the new evidence and make any corrections deemed appropriate."
However, neither Boyce nor anyone else at the Army contacted by USA TODAY would say if the case is being re-examined.
According to the Army investigation and subsequent interviews, everyone agrees that before Millican died he was facing the enemy, down on one knee, braced for the attack, his rifle locked and loaded.
In the bedlam, gunmen tried to force their way into a communications room where five soldiers, including Millican and Bennett, were relaxing. Seconds before, Millican had been instant messaging his wife, who was in Alaska.
A projectile was thrown into the room. Investigators believe it may have been a concussion grenade designed to stun defenders by sending out a shock wave.
Bennett told investigators on Jan. 31 that Millican "gave his life on the grenade … I know that he saw the grenade; he was watching it like a baseball." Wounded in the attack, Bennett was evacuated to the USA, where he told Millican's family the same version of Millican's actions.
The report singled out Millican's actions for "special recognition." Not everyone, however, said Millican threw himself on the grenade. One witness in the room said he fell on or near it, Kelly says.
The autopsy shows Millican suffered two fatal gunshot wounds, one to the stomach and another to the head. He also had a dozen cuts and bruises on his face and neck. The report acknowledges that Millican could have died and then fallen on or near the grenade. But other parts of the report, Kelly said, described Millican's actions as valorous and self-sacrificing.
"I started asking myself, too, 'Wow, is this guy deserving of the Medal of Honor?' So as I was digging through (the report) and kind of reading through the statements and stuff, I sent that back through the chain of command and said, 'Was he at least thought of for it?' " Kelly said. "The answer was 'Yes, but we believe he was more deserving of this (Silver Star) based on the one (conflicting) statement and the autopsy report.' "
Kelly says Bennett asked to see the investigative reports, including the autopsy. That's when, Kelly says, Bennett began to have doubts about what happened. In an interview with USA TODAY, Bennett says his original account was wrong. "I think he took ricochets. That took his life," Bennett says now.
Bennett says he was trying to help the family and himself cope when he told them that Millican had thrown himself on the grenade. He wanted to let the family know why Johnathon Millican's life was worthy. "He was a great soldier. I think about him every day that I'm alive."