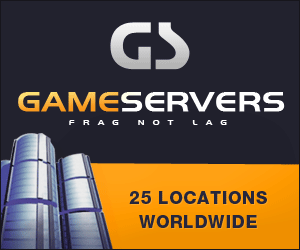 PARIS, Dec 19 (AFP) - A Sunni Arab extremist group close to Al-Qaeda on
Monday broadcast an Internet videotape showing the execution of a man it
said was an American contractor held hostage in Iraq, the first such killing
of a Westerner in over a year.
"As we promised, we broadcast a videotape of the killing of the American
advisor (at the ministry of housing)," said a statement accompanying the
videotape posted by the Islamic Army in Iraq, referring to US national
Ronald Schulz.
The videotape showed a blindfolded and handcuffed man on his knees being
shot by a machine gun from behind. The gunman was standing some two metres
(yards) behind the alleged hostage who fell to the ground after the shots
were fired.
The Islamic Army in Iraq said in an Internet statement on December 8 that it
had killed the American security contractor who it was holding.
"(This is) to reconfirm that the arrogance of (US President George W.) Bush
was a major reason for his killing," the statement added.
The US State Department had said on December 8 it could not confirm whether
Schulz had been killed.
The Islamic Army, which has claimed responsibility for several kidnappings
and murders, threatened in a video statement early December to kill the
hostage within 48 hours unless all prisoners in Iraq were released.
Bush responded by saying that his government would not pay ransom to secure
the release of any US citizen held hostage in Iraq.
In addition to demanding the release of prisoners, the Islamic Army wanted
compensation paid to residents of Al-Anbar province, where US troops have
staged several counter-insurgency operations over the past year.
The video broadcast then on Al-Jazeera television showed the cover of a US
passport and a bank card bearing the name of Ronald Schulz. The captive was
one of seven Western hostages kidnapped in Iraq in the past two weeks.
He is one of seven Western hostages to have been kidnapped in Iraq late
November.
German Susanne Osthoff and her driver, who were abducted in northern Iraq on
November 25 were released on Sunday. She was the first German national to be
taken hostage in Iraq.
Four other Westerners are still held hostages by a militant group called The
Swords of Righteousness Brigades, previously unknown, but believed to be
linked to the Islamic Army.
Two Canadians James Loney, 41, and Harmeet Singh Sooden, 32, as well as a
Briton, Norman Kember, 74 and a 54-year-old American Tom Fox, are all from
the non-government group Christian Peacemaker Teams.
The Islamic Army claimed the killing of Italian journalist Enzo Baldoni in
August 2004 and the kidnapping of French journalists Christian Chesnot and
Georges Malbrunot, who were released in December 2004 after four months in
captivity.
The footage of the killing of Baldoni was until now the last such video of a
Westerner's execution to have been released.
Schulz's brother had told his local paper early December that he was an
industrial electrician who was thought to have been on his way to Jordan
when he went missing.
His last contact with his family was in mid-November when he called his
mother from his home in Anchorage in the state of Alaska, his brother said.
Around 40 foreigners remain missing or reported kidnapped since a spate of
abductions that first blighted Iraq in April 2004.