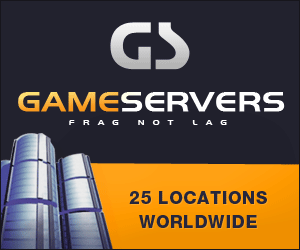 New York Times
May 15, 2007
By Damien Cave
BAGHDAD, May 14 — The search for three missing American soldiers abducted after an attack south of Baghdad continued Monday as the Qaeda group that claimed responsibility for the ambush said the soldiers would never be found.
"What you are doing searching for your soldiers will be in vain and lead to nothing but fatigue and unrest," said a statement posted on jihadist Web sites by the Islamic State of Iraq, an umbrella insurgent group that includes Al Qaeda in Mesopotamia. "Your soldiers are in our hands. If you desire safety do not look for them."
The statement suggested that the group was reveling in a manhunt that required a hefty deployment of resources at a time when Congress has pressed the American military to show progress here by September.
About 4,000 American soldiers have been scouring the orchards and villages near Mahmudiya, a predominantly Sunni Arab farming town where the attack occurred early Saturday morning. A similar search involving 8,000 soldiers last June for two American soldiers captured in a town nearby forced commanders to cancel or delay operations in other parts of Iraq until after they were found dead four days later.
On Monday, the American military reported the deaths of four American soldiers, a marine and an airman throughout Iraq.
Maj. Gen. William B. Caldwell IV, the top military spokesman in Baghdad, said Monday that the search effort would continue. Of the four American soldiers and one Iraqi soldier who died in the ambush, he said in a statement, one American was still unidentified. "We are using every asset and resource available to the United States and our Iraqi allies in these efforts," he said.
He confirmed that American officials believe "Al Qaeda or an affiliate group" engineered the abduction. He said it took 56 minutes for reinforcements to arrive at the scene of the ambush because the first and second units sent to assist discovered roadside bombs along the way. He also said that "elements of the same unit" that was attacked heard the initial explosion at 4:44 a.m., suggesting that the two Humvees burned at the scene had not been traveling alone.
Typically, American convoys include at least three vehicles. Two Iraqi security officials in the area, speaking on the condition of anonymity because they were not authorized to speak to reporters, said that five Humvees were on a rural road in predawn darkness when a roadside bomb exploded near the fourth, setting it ablaze. As gunmen stormed the fifth Humvee, abducting the three soldiers, the first three vehicles continued on.
American military officials did not confirm the account. Procedures for handling attacks vary; some commanders tell units to drive through ambushes and call for backup.
The statement from the Islamic State of Iraq was its second regarding Saturday's attack, and it called the war in Iraq "a competition," according to a translation by the Site Institute, which tracks jihadist Web sites. The abduction, it suggested, was an effort to even the score after General Caldwell's announcement earlier this month that American troops had killed Muharib Abdul Latif al-Jubouri, a senior leader of Al Qaeda in Mesopotamia. It went on to cite the rape last year of a teenage girl by American troops near where the abduction occurred.
A similar statement was issued during the search for the two American soldiers captured in June. It came from the Mujahedeen Shura Council, an umbrella insurgent group that was a precursor to the Islamic State of Iraq and included Al Qaeda in Mesopotamia. It was released roughly a month after a four-day search led to the discovery of the soldiers' bodies on a booby-trapped road a few miles from where they had been abducted.
In a sign of what might be to come, that statement accompanied a video that showed the soldiers' mutilated bodies wearing tattered green Army uniforms. One of the soldiers in the video had been decapitated.
The area south of Baghdad where both abductions of soldiers occurred, known as the "triangle of death," has been perpetually difficult for the American military to control.
Sheik Ali al-Hatim, the leader of the Dulaimi tribe in Mahmudiya, said the ambush on Monday bore the hallmarks of another coordinated assault on American troops — an attack in January in Karbala by gunmen dressed in fake American military uniforms. One soldier was killed and four were kidnapped and later found dead.
"A number of parties are involved in this — Al Qaeda and other militias," he said. "The situation in the area where the incident took place is very dangerous. Al Qaeda has been knocking on people's doors and telling them that their sons between the ages of 20 and 30 must join their organization." He said the Americans have detained at least 50 people in the search.
One of the senior Iraqi Army officials in the area who described the attack said that fighting between American troops and Qaeda fighters had broken out in a few places since the search began and that at least two gunmen had been killed and about 100 people arrested, including an older man who may have died while in custody.
The American deaths on Monday were concentrated in and around the capital. Two of the soldiers were killed by gunmen while on a foot patrol southeast of Baghdad, the United States military said. A third soldier was killed and four were wounded by a roadside bomb in a northern part of the capital. An airman was killed and three other airmen were wounded by a roadside bomb in southern Baghdad. A marine died during combat in Anbar Province, and a fourth soldier died of nonhostile causes.
Khalid al-Ansary and Ali Adeeb contributed reporting from Baghdad, and Iraqi employees of The New York Times from Hilla and Mahmudiya.