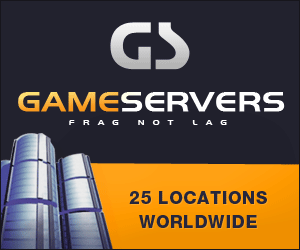 Wall Street Journal
May 8, 2008
Pg. 5
Move Might Revive Disarmament Talks, End Terrorism Label
By Jay Solomon
WASHINGTON -- North Korea is expected to provide the Bush administration this week with "boxes of documents" detailing the entire operating history of its Yongbyon nuclear reactor, according to senior U.S. officials.
The move could rekindle stalled disarmament talks and aid Pyongyang's removal from the State Department's terrorism list in coming weeks, these officials said. Under an agreement reached last year, North Korea is required to declare -- and verify -- its nuclear activities in exchange for American aid and diplomatic recognition.
The handover of the documents would represent an unexpected victory for moderates in the Bush administration, who appear to have fended off attacks from conservatives following revelations last month of Pyongyang's covert support for Syria's nuclear program.
U.S. officials said the documents could prove crucial to satisfying a U.S. demand that Pyongyang completely account for all of the plutonium fuel it extracted and reprocessed from Yongbyon, as well as the atomic bombs it produced, and verify their whereabouts.
These officials said the documents, once translated and scrutinized by U.S. experts, could help Washington identify an exact figure for the amount of plutonium extracted from Yongbyon since the 1990s. North Korean officials have cited the figure of 30 kilograms, or 66 pounds, to American diplomats, but many U.S. officials believe the actual amount could be 40 to 50 kilograms.
"We're really trying to focus on an exact figure for the plutonium," which these documents should help finalize, said a senior U.S. official working on North Korea. The official added that there were still some uncertainties about the exact quality of the Yongbyon documents or if Pyongyang will make good on its pledge to hand them over.
Senior U.S. diplomat Sung Kim is scheduled to cross into North Korea from Seoul on Thursday to hold three days of meetings. Mr. Kim is expected to gain control of the Yongbyon documents and bring them to the U.S. for translation and analysis.
American officials are then expected to decide whether the documents are detailed enough to assure the U.S. and its allies that they can get a full accounting of Pyongyang's activities at Yongbyon. Once this assessment has been made, President Bush could ask Congress to remove Pyongyang from the U.S. list of state sponsors of terrorism.
Two points holding up the diplomatic process have been North Korea's alleged pursuit of a secret uranium-enrichment program to produce nuclear fuel, as well as its believed assistance to Syria. North Korean diplomats have denied both to U.S. officials.
Washington's point man on North Korea, Assistant Secretary of State Christopher Hill, has altered an agreement reached last year with Pyongyang. Under a new U.S. approach, North Korea will now need only to "acknowledge" America's concerns about these two activities, while moving forward with disabling Yongbyon and accounting for its nuclear fuel.
U.S. officials believe these other issues will be addressed as the overall disarmament process gains momentum and American officials continue to gain access to North Korea.
U.S. officials said Pyongyang has assured Mr. Hill it is willing to take more-dramatic steps once it is removed from the terrorism list. Among these would be a televised destruction of some of Yongbyon's facilities, including its cooling tower.
The Bush administration has cited a North Korea disarmament deal as one of the crucial foreign-policy initiatives of its final year. Many Republicans and nonproliferation experts, however, have attacked the deal as lacking enough assurances that Pyongyang will permanently end its nuclear program. Republican lawmakers have cited the disclosure of Pyongyang's assistance to Damascus as a reason they might not authorize funding of U.S. financial assistance to North Korea.
A U.S. interagency food delegation is in North Korea this week, trying to assist Pyongyang amid increasing concerns about severe food shortages. The World Food Program reported last month that North Korea could face a food shortfall this year of 1.66 million metric tons and that the cost of staples such as rice has doubled over the past year. North Korea's food situation has been worsened by reduced assistance from its principal donors: South Korea and China.
The U.S. was among the largest food donors to North Korea during the 1990s, but it has drastically reduced food aid in recent years because of concerns about Washington's ability to monitor the flow of the assistance. The current U.S. delegation is working with North Korea and the WFP to develop new monitoring mechanisms and to allow international relief agencies, such as MercyCorps, to expand their operation in the North.
"Something should be worked out," said a second U.S. official working on North Korea.