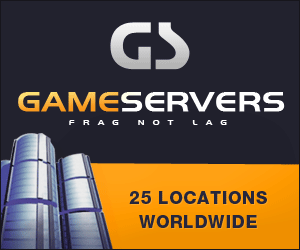 Washington Post
February 13, 2008
Pg. 8
Russian Raises Issue Of U.S. Missile Shield

By Peter Finn, Washington Post Foreign Service
MOSCOW, Feb. 12 -- President Vladimir Putin said Tuesday that Russia could aim nuclear missiles at Ukraine if its neighbor and former fraternal republic in the Soviet Union joins the NATO alliance and hosts elements of a missile defense system proposed by the Bush administration.
"It is horrible to say and even horrible to think that, in response to the deployment of such facilities in Ukrainian territory, which cannot theoretically be ruled out, Russia could target its missile systems at Ukraine," Putin said at a joint news conference with Ukrainian President Viktor Yushchenko, who was visiting the Kremlin. "Imagine this just for a second."
Putin's threat echoes similar statements directed against Poland and the Czech Republic. Both countries are negotiating with the United States over the basing of missiles and a radar system that Washington says is designed to defend against a potential threat from Iran.
His statement was in answer to a question posed by a reporter after a meeting with Yushchenko that otherwise largely appeared to be friendly. The two leaders settled a dispute in which Russia had threatened to cut off natural gas supplies to Ukraine unless it moved toward paying more than $1 billion in overdue bills.
Putin spoke of targeting Ukraine even though the United States has not asked the country to host any elements of the missile defense system.
Responding to Putin's remarks, Yushchenko said his country's ambition to join NATO should not be seen as a threat to Russia. "Anything Ukraine is doing in the Western direction is on no account aimed against some third country, not to mention Russia," he said.
He pointed out that the Ukrainian constitution bars the setting up of foreign military bases on the country's territory. But "certainly, we understand that there are a number of sensitive issues, which should be discussed with our friends and partners," Yushchenko said.
The Kremlin has said it will be years before Iran is capable of the kind of missile threat that the United States says its system would counter. Russians also describe the proposed antimissile system as a Trojan horse designed to peer into their airspace and weaken their defenses.
Putin has proposed a joint antimissile system, in which Americans would make use of a Russian radar system in Azerbaijan, but U.S. diplomats have said that station cannot replace the need for installations in Central Europe.
Putin said Tuesday that NATO membership would lead to a loss of sovereignty but that it was Ukraine's own business if it chose to pursue such a course.
Yushchenko has advocated membership in NATO since he became president in early 2005. A majority of his countrymen, including many of Ukraine's ethnic Russians and Russian speakers, are opposed to joining the military alliance, according to opinion polls.
The Ukrainian government hopes to accelerate its path to membership at a NATO summit in Romania in April. Russian Foreign Minister Sergei Lavrov said Tuesday that Putin will attend the gathering, which will include a Russia-NATO meeting. Putin's presence could add a great deal of spice to the occasion.
A new Russian president is to be elected March 2, but Putin does not leave office until May.
Under the natural gas deal, Yushchenko said, Ukraine will quickly pay outstanding debts to Gazprom, Russia's state-controlled energy company. Russia, in turn, will hold prices at 2007 levels for this year. Gazprom said last week that Ukraine was $1.5 billion in arrears; Ukrainian officials have said the figure is less than that.
In January 2006, a similar dispute between the two countries led to cuts in gas supplies to Western Europe. Much of the continent's natural gas travels from Russia through pipelines in Ukraine.
The two leaders also agreed to set up a working group that will attempt to make the sale of gas to Ukraine more direct. Currently, Gazprom doesn't deal directly with Ukraine's natural gas monopoly but sells supplies through a murky company that acts as a middleman.
"We are extremely interested in making our cooperation absolutely transparent," Putin said.