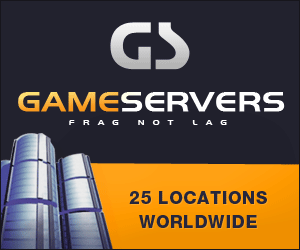 Philadelphia Inquirer
February 23, 2008 By Mike Eckel, Associated Press
MOSCOW - Russian President Vladimir V. Putin issued a sharp warning to the West yesterday about the consequences of recognizing Kosovo's independence, saying the decision would "come back to knock them on the head."
The televised comments, during an informal meeting of leaders from former Soviet republics, were the strongest by the Kremlin leader since Kosovo's ethnic Albanian leaders issued their declaration of independence from Serbia, a Russian ally.
Earlier in the day, Russia's envoy to NATO warned the alliance against overstepping its mandate in Kosovo and said Moscow might be forced to use "brute military force" to maintain respect on the world scene.
Other Russian officials tried to tone down that view, saying the dispute should be resolved peacefully.
Putin used the meeting of presidents from the Commonwealth of Independent States - a loose, Russian-dominated organization of former Soviet states - to lambaste Western nations that have recognized Kosovo's independence, including the United States, Britain, Germany and France.
"The Kosovo precedent is a terrifying precedent," Putin said. "It in essence is breaking open the entire system of international relations that have prevailed not just for decades but for centuries. And it without a doubt will bring on itself an entire chain of unforeseen consequences."
"In the end," he said, "this is a stick with two ends, and that other end will come back to knock them on the head someday."
Moscow has heatedly protested the Kosovo declaration, which has sparked violent protests by Serbs and international squabbling over recognizing the new nation.
Russia's NATO ambassador, Dmitry Rogozin, said the Russian military might get involved if all European Union nations recognized Kosovo as independent without the United Nations' agreement.
"If the European Union works out a single position or NATO goes beyond its current mandate in Kosovo, these organizations will conflict with the United Nations," Rogozin said in a televised hookup from NATO headquarters in Brussels, Belgium.
If that happens, Russia "will proceed from the assumption that to be respected, we have to use brute military force," he said, although he later said Russia was not planning a confrontation.
Those remarks drew a quick reaction from Nicholas Burns, the State Department's third-ranking official, who called them "highly irresponsible."
"This cynical and ahistorical comment by the Russian ambassador should be repudiated by his own government," Burns said.
Sergei Yastrzhembsky, Russia's EU envoy, used a conciliatory tone, saying the Kosovo problem should be resolved exclusively by political means.
Russia has staunchly supported Serbia in opposing Kosovo's secession, and has vowed to block any effort at the United Nations to recognize its independence.
Russia has been joined in its opposition by China and others, including EU member Spain, who worry Kosovo might be viewed as a precedent by other separatists.
Kosovo, whose population is mostly ethnic Albanian, has been governed by a U.N. mission and patrolled by NATO peacekeepers since 1999, when a NATO air war subdued Serbia's repression in its former province.