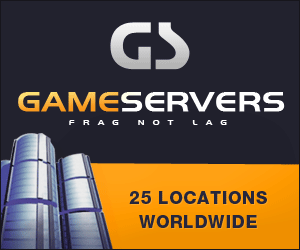 Washington Post
April 5, 2008
Pg. 8
Russia Is Central Focus of Summit and Gala Dinner in More Ways Than One

By Peter Baker, Washington Post Staff Writer
BUCHAREST, Romania, April 4 -- The presidents and prime ministers and their spouses had gathered at the Athenee Palace Hilton hotel for a gala dinner on the final night of the NATO summit when suddenly an unexpected visitor crashed the party -- Russian President Vladimir Putin.
Although Russia does not belong to the alliance, and Putin had not been invited to the dinner, he showed up anyway, to everyone's surprise. The NATO leaders politely made room for him -- as it happened, Afghan President Hamid Karzai had backed out at the last minute, leaving an open seat -- but they were all buzzing at the breach of protocol and its larger meaning.
Putin is the man who came to dinner in more ways than one. Putin's Russia loomed over the summit that ended Friday much as it increasingly looms over Europe these days, an inescapable force that may not be as menacing as during the Cold War but is no longer the docile international welfare recipient of the 1990s either. The Russia he built during an eight-year presidency ending next month has forced its way to the table of European politics, even if uninvited, and competes for influence with the United States.
Russia succeeded this week in staring down NATO on where it should expand next, persuading Europeans dependent on its plentiful energy supplies to defy President Bush and refuse membership road maps to the former Soviet republics of Ukraine and Georgia. Anxious about the U.S.-Russia dispute over missile defense, NATO endorsed Bush's system but appealed to him to cut a deal with Putin to avert a new arms race.
"Russia is stronger than it used to be," said Charles A. Kupchan, a senior fellow at the Council on Foreign Relations. "If Russia objects and is alienated by NATO enlargement, the cost to the West potentially grows higher. . . . We should not allow such objections to dictate NATO policies. On the other hand, to proceed with a plan for European security that doesn't take into account Russian positions would be shortsighted."
Still, Bush aides said NATO did a lot to resist Russian pressure. While rejecting membership plans for Ukraine and Georgia, the communique said flatly that "we agreed today that these countries will become members of NATO" someday.
"I know that there has been a lot of talk about a Russian veto, there's been a lot of talk about Russian pressure," said national security adviser Stephen J. Hadley. "But if ever there were evidence that Russia did not have an effect, I think that the language" in the communique proved it.
Robert E. Hunter, a U.S. ambassador to the alliance under President Bill Clinton, said NATO's support for missile defense and its commitment to eventual membership for Ukraine and Georgia, even if delayed, meant that the alliance stood up to Russia. "If I were a Russian, I would say this was not a good day," he said.
Win or lose, Russia was the central focus of the three-day summit, Bush's last as president. Though Putin's name was not on the guest list at the dinner, the Russian leader did have a formal invitation to meet with NATO leaders Friday morning under the auspices of the NATO-Russia Council. He struck a far more collegial tone than he has over the past year, when he has compared Bush's America to the Third Reich and threatened to target nuclear missiles at countries that collaborate with it.
"Let's be friends, guys, and engage in honest dialogue," Putin said at a news conference. As a gesture of friendship, his government and NATO signed an agreement allowing the alliance to use Russian territory for land transport of nonlethal materiel to its forces in Afghanistan.
But behind closed doors, he was less jovial, rattling off a litany of grievances in testy, even challenging, fashion before closing with gracious remarks about cooperation. NATO Secretary General Jaap de Hoop Scheffer said the discussion was "frank and open," often diplomatic code for tough. "I cannot report that this morning we saw stunning breakthroughs."
At his later news conference, Putin pushed back strongly against NATO expansion. "The emergence of a powerful military bloc at our borders will be seen as a direct threat to Russia's security," he said. "I heard them saying today that expansion is not directed against Russia. But it's the potential, not intentions, that matters." He added, "Why should we be flexible if it's a question of a threat to our security?"
The session Friday was a preview of Bush's trip to the Russian resort of Sochi this weekend. By the Kremlin's count, this will be Bush's 28th meeting with Putin, more than with any foreign leader other than Britain's Tony Blair, but also their last. With Putin stepping down as president May 7 and Bush leaving office in January, the "two old war horses," as Bush termed them, are eager to sign a new framework document on strategic relations -- big issues on which they'll cooperate, such as terrorism.
Bush will also hold his first meeting with Dmitry Medvedev, the Putin protege installed as his successor in an election that was widely criticized as unfair in the West. But with Putin planning to stay on as prime minister, Bush and many other people have expressed confusion about who will be in charge.
Still, foreign policies are often driven more by national interests than personalities, and Russia's increasing influence in Europe reflects more its economic power than military might. It supplies a quarter of Europe's natural gas and oil and is growing so rapidly that it has become a major player in the European economy.
"What we're seeing in Europe is interest in what Russia can give European countries and particularly European business," Celeste A. Wallander, a Georgetown University specialist, said by phone. "European business is very interested in Russia . . . and the business interests are very important in foreign policy."
Russia and NATO: Points of Difference
NATO expansion:
Russia opposes membership for Ukraine and Georgia. NATO decided against road maps for the two but expressed confidence they would eventually join.
Missile defense:
Russia opposes a U.S.-built shield in Eastern Europe. NATO endorsed the U.S. system but urged Russia to join as well.
Energy:
Russia supplies a quarter of Europe's natural gas and oil. European countries want guarantees of supplies.
Kosovo:
Russia opposes statehood for the onetime province of Serbia. Major European nations recognize independence but several refuse to.
Arms control:
Russia has suspended the Conventional Forces in Europe Treaty. Europe wants it to recall troops from former Soviet republics as required.