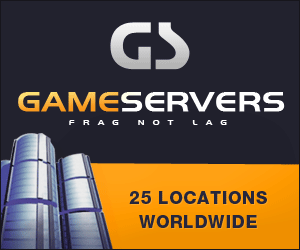 USA Today
April 3, 2009
Pg. 6
IEDs now causing 75% of casualties

By Tom Vanden Brook, USA Today
WASHINGTON — Roadside bombs cause 75% of casualties to coalition forces in Afghanistan, up from 50% two years ago, prompting urgent pleas from commanders there for more armored vehicles to protect troops, according to data and interviews.The growth in casualties caused by improvised explosive devices (IEDs) worries Defense Secretary Robert Gates, who meets Friday with a task force meant to speed Mine Resistant Ambush Protected (MRAP) vehicles to war zones, Pentagon press secretary Geoff Morrell said.
"The secretary is concerned that with IED casualties in Afghanistan on the rise and tens of thousands of additional U.S. forces flowing into country that we have enough MRAPs to protect our troops from this increasing threat," Morrell said.
The rate of casualties from IEDs — those wounded or killed — in Afghanistan for the first two months of 2009 is higher than the rate in Iraq when fighting there was at its worst. It was 60% there in 2006 and 2007, according the Joint IED Defeat Organization. So far this year, IEDs have caused 40% of casualties in Iraq. Casualties from IEDs have dropped as more MRAPs have been sent to Iraq.
Attacks of all types — IEDs, ambushes, sniper fire, rocket-propelled grenades and other weapons — have reached record levels, according to Pentagon data. Insurgents mounted about 800 attacks in both January and February 2009, compared with about 600 per month in 2008.
"The rates of both direct fire and IED attacks are increasing, and the enemy is relying more on IED attacks than in the past," according to a U.S. military document on the attacks.In March, 12 U.S. troops died in Afghanistan, 11 of them in combat. At least six were killed by IEDs, according to Pentagon records and press reports.
Dutch Army Maj. Gen. Mart de Kruif, who commands NATO troops in southern Afghanistan, said recently that IEDs in Afghanistan have grown more powerful.
Commanders in Afghanistan say they need 3,300 MRAPs, whose V-shaped hull deflects blasts from bombs planted on roads, Morrell said. They are seeking a smaller, more nimble version than the one used in Iraq, which Gates has credited with saving soldiers' lives. The Pentagon is developing an all-terrain MRAP to deal with Afghanistan's rough roads and terrain.
The military is shifting some vehicles used for combat in Iraq to Afghanistan. Gates made acquiring MRAPs a top priority in 2007. Since then, more than 10,329 have been sent to troops in Iraq and 1,874 to Afghanistan.
Higher IED casualties in Afghanistan show the enemy's growing strength, said John Nagl, president of the Center for a New American Security and counterinsurgency expert. More security for the Afghan people will reduce the threat, he said. That will require more U.S. troops to provide security while also training and equipping Afghan troops.