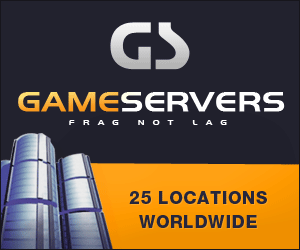 USA Today
February 29, 2008
Pg. 7
By Tom Vanden Brook, USA Today
WASHINGTON -- Two senators on Thursday warned Marine Corps Commandant James Conway not to retaliate against a civilian adviser whose internal study criticized delays by the military branch in procuring new armored vehicles.
Franz Gayl criticized the Marines in a Jan. 22 internal report for delaying the purchase of Mine Resistant Ambush Protected (MRAP) vehicles despite urgent requests from troops in the field. That report, first disclosed Feb. 15, said Conway was misled by Marine bureaucrats into providing "misleading" information about whether and when troops in Iraq made urgent requests for MRAPs in a letter to two senators last year.
In a letter obtained by USA TODAY, Sens. Claire McCaskill, D-Mo., and Edward Kennedy, D-Mass., told Conway that he seemed focused on whether Gayl overstepped his authority rather than protecting him from retribution.
"Your statement today that the Marines Corps is investigating whether Mr. Gayl 'has done something other than what his leadership and his bosses have instructed him to do' clearly implies that the Marine Corps may be proceeding inappropriately to punish Mr. Gayl for his actions," the senators wrote.
In proposing last October to study the procurement of Marine supplies, Gayl said he would investigate difficulties in obtaining "needed armor," aircraft and other equipment. The proposal, which was approved by his superior officer, did not specifically mention MRAPs.
Gayl, a retired major and now a science adviser to the Marines, filed for federal whistle-blower protection last May with the Office of Special Counsel. In September, Sens. Joseph Biden, D-Del., and Kit Bond, R-Mo., warned the Marines not to retaliate against Gayl for telling members of Congress about Marines procurement problems. Gayl, they said, was a "hero."
Conway told McCaskill during a Senate hearing that the Marines were working to ensure Gayl's whistle-blower status is not violated. Conway's reference to an investigation of Gayl referred to inquiries made by the special counsel's office, said Col. David Lapan, a Marine Corps spokesman.
The Marines have asked the Pentagon inspector general to investigate all assertions Gayl made in the Jan. 22 report, said Gen. Robert Magnus, the Marines' assistant commandant.
Kennedy told Conway that a Naval Audit Service report released in September supported Gayl's conclusions about MRAP delays.