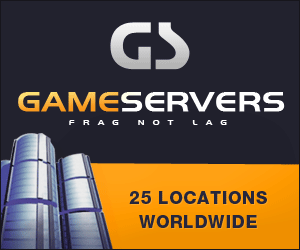 BAGHDAD, Aug 5, 2006 (AFP) - Iraq's sports ministry said on Saturday it
planned to build 150 small protected sports grounds around Baghdad after
several recent bomb attacks killed spectators and some players in this
sports-mad country.
The ministry said the grounds would give local teams a place to train and
play, as well as to provide grassy surfaces in an arid city more known for
its dusty open spaces.
"This is an effort to make public stadiums safe from outside attacks and
more safe," a ministry statement said.
On Friday, a suicide car bomber drove his explosive-packed vehicle into a
soccer game being watched by policemen and civilians, killing 10 people.
Two days earlier, a pair of bombs planted in a dusty soccer pitch in the
predominantly Shiite neighborhood of Amil exploded in the middle of an
evening game, killing 10 people and wounding 15, mostly young players.
Amil is located on the sectarian fault line in west Baghdad, between Sunni
and Shiite, and so their sports were targeted.
Days later, little is left of this cherished piece of local property but a
twisted tangle of metal seating and an abandoned athletic shoe.
"Just holding a match in a public field has become something dangerous,"
said Majid Shamun, head of a local football club in central Baghdad's
Salhiya neighbourhood.
"We need to build a fence around the fields to protect the match and the
players and make more of an effort to watch the roads leading to these
playing areas," he said.
Shamun's players practise in a wide open dirt space interspersed with palm
trees near the old Olympic headquarters and not far from the fortified Green
Zone, seat of Iraq's coalition government and site of the US embassy.
It is also close to the embassy of Iraq's neighbour Iran.
In January, a car bomber targeting the embassy exploded near their training
grounds, peppering the area with metal debris and bits of flesh.
Iraqis are passionate about their sports teams, but this has not protected
spectators and sports officials from being engulfed in the chaos and unrest
gripping the country.
On July 28, Iraq's national soccer coach Akram Ahmed Salman resigned
following death threats and then fled Baghdad for the comparative safety of
the Kurdish autonomous region in the north of the country.
"The reason for the threat is not because of the performance of the team or
my work with them, but because of my links to the Iraqi sports federation,"
he told AFP at the time.
"I am paying the price for the rivalries between various sports officials.
"The team needs a proper atmosphere in which to train, but now there is
violence all around us that can strike at any time," he added.
Two weeks earlier, most of Iraq's Olympic Committee, including its chairman,
were kidnapped in a brazen daylight raid by men in military-style uniforms
and vehicles.
The main committee members have yet to be released and no demands from the
kidnappers have ever been publicized, but one theory is that the incident
may have stemmed from internal rivalries within the sports community.
In May, Iraq's entire taekwondo team was kidnapped while driving through the
western province of Anbar. Its members have not been heard of since. The
same month, the national tennis coach was shot dead for wearing shorts in a
conservative neighbourhood.
The politicization of Iraq's sports has a long history under the previous
regime, when ousted former leader Saddam Hussein's son Uday worked as
chairman of the Olympic Committee and the head of the national soccer team.
Stories abounded of athletes being tortured and abused after losing games or
falling foul to Uday's temper.