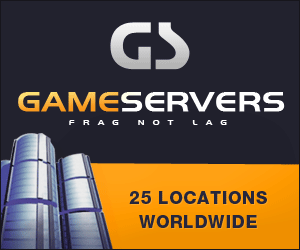 Wall Street Journal
December 26, 2007
Pg. 3
By Andy Pasztor
When the U.S. space agency picked Boeing Co. recently to build as much as $1.2 billion of satellites, analysts and company officials predicted it would improve Boeing's chances of winning larger, higher-profile military-satellite contracts in coming months. But the survival of the Pentagon's largest satellite-communications program now appears increasingly in doubt.
That could undermine ambitious growth plans not only for Boeing's space unit and its subcontractors, but also for many of its rivals.
After years of nagging quality-control lapses and satellite-manufacturing missteps at Boeing, its surprise victory over Northrop Grumman Corp. for the business of the National Aeronautics and Space Administration belies growing signs of budget pressures confronting the aerospace industry. The expected cuts threaten even the military's premier, next-generation satellite-communications project, known as the Transformational Satellite Communications System, or TSAT.
The Bush administration in February is expected to propose reducing spending on the program to about $8 billion through 2013 -- $4 billion less than the total Boeing and other contractors had anticipated a few weeks ago, according to industry officials familiar with the details. Spending plans had been slowed and stretched out in previous budget cycles, and the program's champions are fretting that it may not survive further scale backs.
The TSAT system was designed to use lasers to send data, video and other signals among satellites and to the ground at unprecedented speeds, including real-time signals from unmanned reconnaissance aircraft and ground forces on the move. The goal was to increase the military's satellite capacity thousands of times above current limits by creating a user-friendly, Internet-like transmission network available around the world regardless of weather, terrain or ground facilities.
An initial satellite launch was once envisioned in less than a decade, with the program carrying an overall price tag of more than $25 billion. Spending was expected to climb to between $2.5 billion and $3 billion annually.
But now, even supporters acknowledge that the first launch probably won't occur before 2019 and yearly outlays, at most, will run less than half the levels expected earlier. A decision on whether to proceed has been postponed by at least a year, most likely until late 2008, people familiar with the matter say.
A. Thomas Young, the Pentagon's top outside space-policy adviser, said in an interview earlier this month that budget reductions and delays of that magnitude could pave the way for failure and the eventual disintegration of the program. Without commenting specifically on the Bush administration's coming budget proposal, Mr. Young said: "If we are not careful, we may be putting together another troubled [satellite] program."
Mr. Young, who led two earlier panels studying space programs for the Air Force, is heading a congressionally mandated review of military and spy satellites for the Pentagon. In the past, he criticized military brass and lawmakers for failing to include adequate budget margins to cope with unexpected technical hurdles.
If TSAT "is deemed not to be affordable," Mr. Young said, "the right time to find that out is now."
Mr. Young's comments are the strongest sign yet that the program is losing momentum inside the Pentagon and, considering its lukewarm support on Capitol Hill, could end up being scrapped. The original plan called for a six-satellite fleet; however, many proponents advocate scaling back the effort and building only two satellites to kick off the program.
Boeing, which is heading one team competing for the TSAT contract, declined to comment on the specific budget outlook. Northrop, a major subcontractor to the rival team headed by Lockheed Martin Corp., also declined to comment, as did Lockheed and the Air Force.
In a teleconference with reporters earlier this month, John Peterson, the head of Boeing's TSAT team, said "We're obviously disappointed in what we've heard" about budget prospects. Nevertheless, he said the company is working on contingency plans "to provide our customer a range" of options consistent "with the recent funding decisions."
Budget pressures caused by the escalating cost of the fighting in Afghanistan and Iraq are only part of the reason for TSAT's woes. Factions inside the Pentagon want additional funding for existing, less-costly satellite designs. Commercial satellite operators, meanwhile, argue they can satisfy much of the military's projected need for satellite capacity. Still another group of Pentagon and industry experts, led by Marine Gen. James Cartwright, vice chairman of the Joint Chiefs of Staff, is championing smaller, faster-to-launch satellites as well as greater use of unmanned aircraft able to supplement satellite-communication networks.
If the first TSAT launch is pushed back to 2019 or 2020, the project's opponents will have extra time to fight for alternatives. Officials at Boeing, Northrop and Lockheed worry that budget and policy turmoil could prompt the Air Force to request new bids for the contract for the project's first phase. The Pentagon already has spent $1 billion to develop program technologies, and Mr. Young said Air Force managers have spent "a lot of time doing the front-end technology work" and establishing "strong and independent assessment and cost-estimating" systems.
Given the Pentagon's earlier litany of satellite-manufacturing woes, such efforts may not be enough to fully regain the confidence of lawmakers. Air Force Brig. General Ellen Pawlikowski said at an industry conference last month that "we're still going to continue to stumble" as a result of past mistakes, but steps to improve program discipline are under way "so we can be more responsible buyers and partners."